99% of customers achieve a positive ROI within 1 year
With a software-based approach, DataCore customers see a better return on their storage investment. DataCore provides improved resource utilization, seamless integration of new technologies, and reduced administrative time—all resulting in lower CAPEX and OPEX, yielding a superior TCO.
A survey of 363 DataCore customers found that 44% were able to reach positive ROI in less than 6 months, and another half of them (55%) achieved positive ROI within the first year of deployment.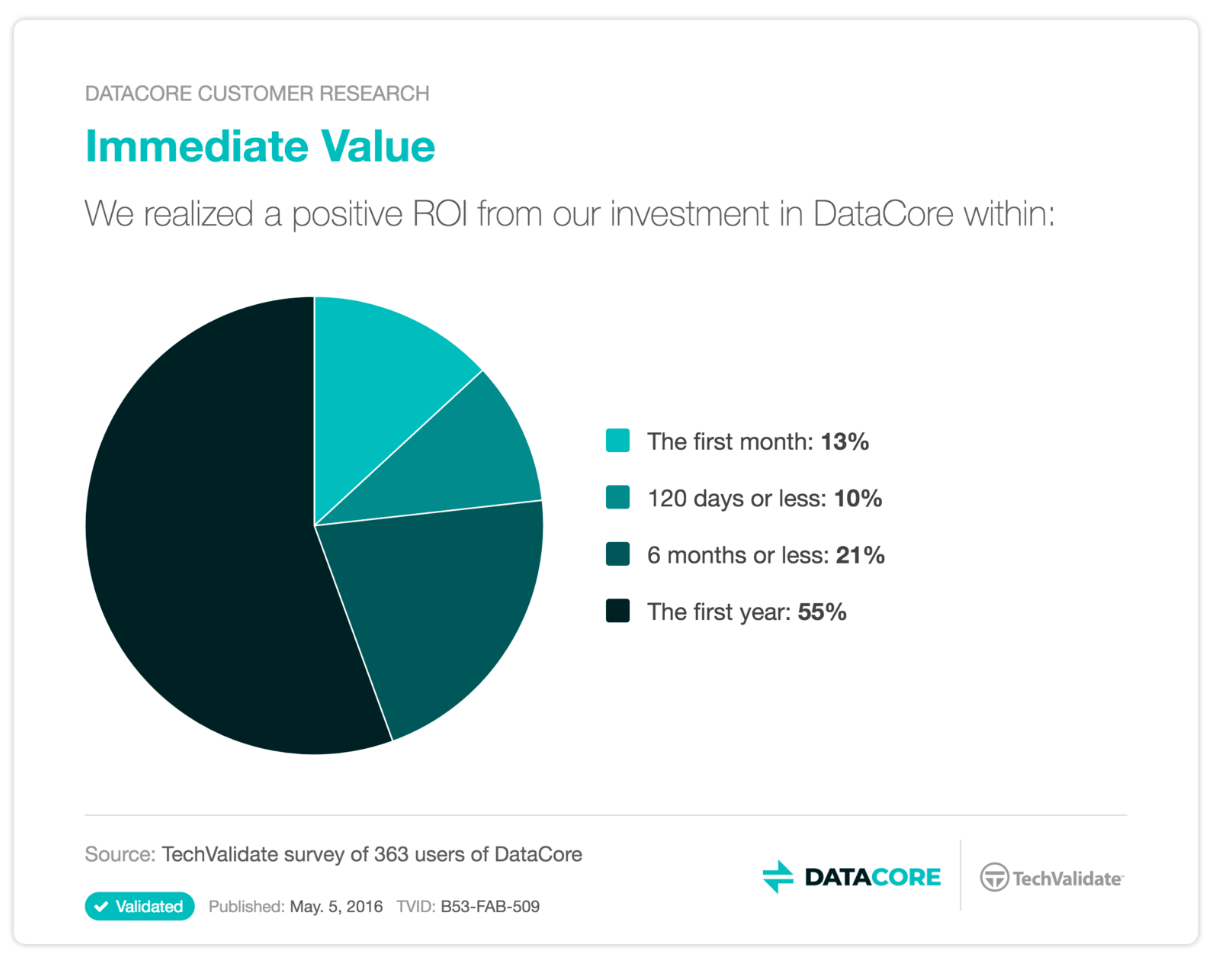 If you are interested in learning more about how software-defined storage can help reduce data center infrastructure costs, including guidelines to help you structure your TCO analysis comparison, download the white paper: Reducing Data Center Infrastructure Costs with Software-Defined Storage.