Who Is DataCore?
DataCore Software is the Authority on Software-Defined Storage (SDS). Its hardware agnostic solutions empower IT organizations to achieve a highly-efficient, high-performance, always-available data center environments and provide ultimate flexibility in how they build, manage, and modernize their storage infrastructures.
An industry pioneer in SDS, DataCore has extended its technological innovation to hyperconverged infrastructure solutions to broaden the possibilities of what organizations can do with their existing storage investments as they transition to hyperconverged and hybrid cloud environments.
DataCore's proven, mature, and reliable SDS products help more than 10,000 customers worldwide eliminate downtime and increase storage utilization at higher performance while reducing costs by 50 percent or more.
The global software-defined storage market is expected to reach USD 21.07 billion by 2023, recording a CAGR of 25.8% during the forecast period of 2018-2023.

– Reuters
…by 2024, 50% of the global storage capacity will be deployed as SDS on-premises or on the public cloud (up from less than 15% today)

– Gartner
DataCore at a Glance
686
New Customers This Year
10
Profitable Consecutive Years
30,000+
Software Licenses Issued
World-Class Customer Satisfaction
NPS 73
NET PROMOTER SCORE
The NPS Benchmark range extends from -100 to +100. A score above 70 is considered to be "world class". The industry NPS average is 31.
World-class Customer Satisfaction
Customer Satisfaction Score of 99.6% or greater since 2016
Met all customer service SLAs by 100% in Aug 2019
Won Stevie Awards for Frontline Customer Service Team of the Year for the last 6 years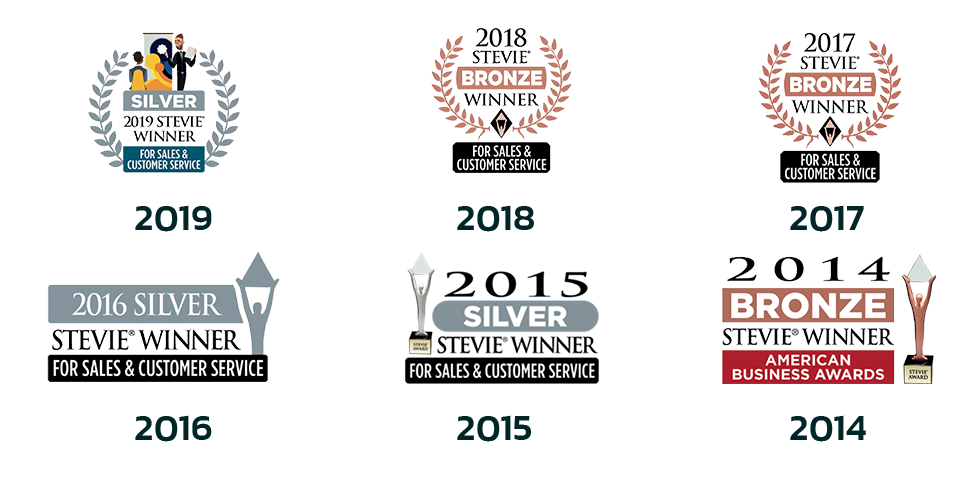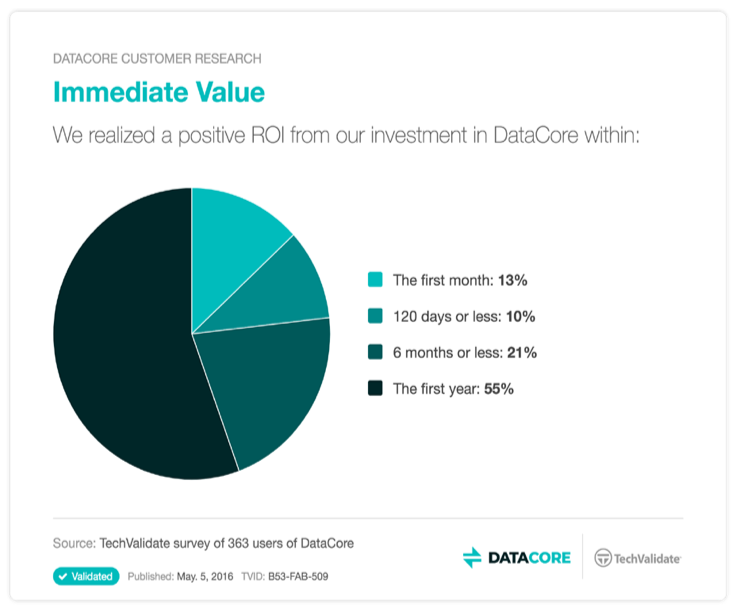 99%
of DataCore customers reported positive ROI within one year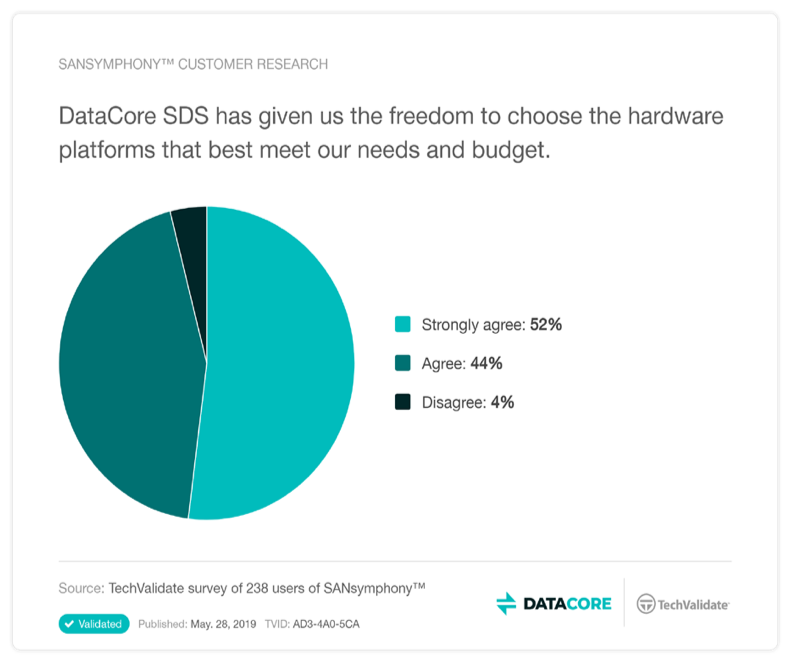 96%
of DataCore customers agree that SDS has given them freedom to choose HW platforms that best meet their needs and budget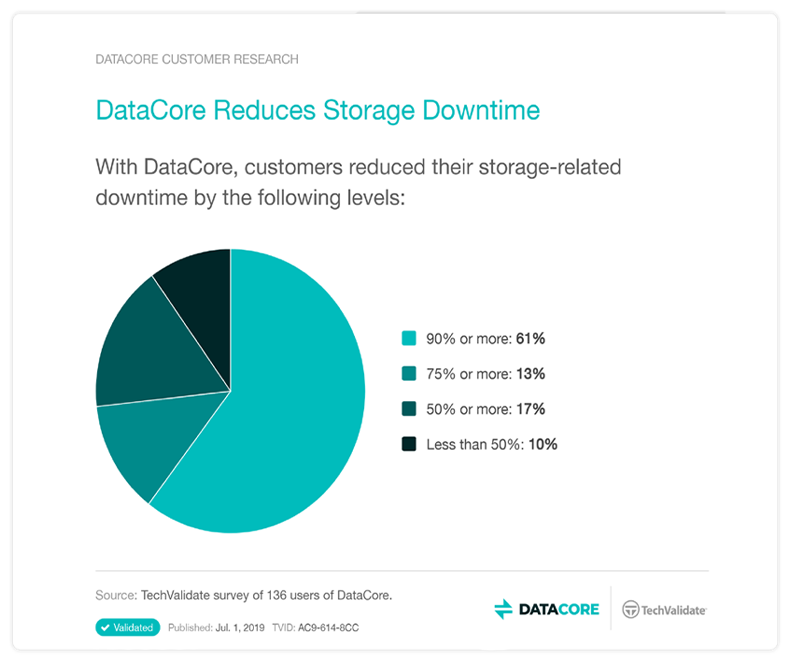 90%
of DataCore customers report reduced storage-related downtime by 50% or more

DataCore recently launched its vision to fundamentally change the storage industry with software-defined storage solutions that break silos and hardware dependencies, enabling IT to make storage smarter, more effective, and easier to manage.
DataCore ONE is the most innovative launch in company history with the goal of allowing IT to realize the promise of SDS with a unified platform to simplify and optimize primary, secondary and archive storage tiers, all managed under a cloud-based predictive analytics dashboard.
Awards & Recognition
CRN 2019 Products of the Year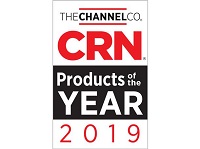 5 Stars, 2019 CRN® Partner Program Guide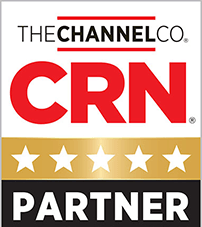 CRN 2019 Tech Innovator Award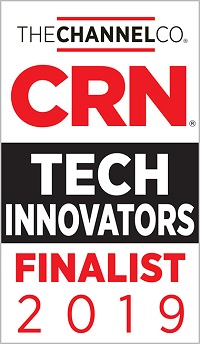 DataCore, the SANsymphony supplier, has gone supersonic, launching a hyperconverged appliance, cloud-based predictive insights and a term licensing scheme.

The Register
A clever move from DataCore.
They're serious about pushing toward the future, with the new CEO, new brand, new pricing model and this push to fulfill more of the software-defined stack down the road, adding more long-term archive type storage.

Taneja Group
The DataCore ONE approach offers a unified model for primary and secondary storage that looks to balance price, performance and system management with the scale-out simplicity of modular, HCI-based storage.

451 Research
You are in the right place at the right time.

Famous Storage Blogger
DataCore shakes the industry w/ new products supporting a new Vision.

File Storage Technologies
Let's Go After the Market Together
Target Verticals & Prospect Size
Government & Education
Healthcare
Financial Services
Manufacturing
Retail
MSP/CSP
Legal
Media
PROSPECT SIZE: Mid-market companies with centralized IT team
Target Use Cases
VDI
Business Continuity and Disaster Recovery
ROBO
Edge Computing
Legacy Storage Virtualization
Datacenter Modernization
Hardware Refresh Cycles
Reduce Admin Time on Storage Management
Holistic SDS Portfolio
Block Storage
Ultimate Flexibility
Always-On Business Continuity
Maximum Performance
Cost Savings
Uniform Management
File & Object
Visibility & Control
Ultimate Flexibility
Efficiency & Simplicity
Simple & Competitive Pricing Models
Three types of capacity licenses are available.
Wide-Open Opportunities
Install Base
Non-disruptively add DataCore™ software to existing customers' infrastructure.
Drive account penetration, expansion & control.
Increase share of the customer's IT budget.
Upsell & cross-sell.
New Accounts
Access to a creative & innovative approach to solving storage issues.
Become the customer Trusted Advisor on the Software Defined Storage Trend.
No hardware vendor lock-in enables Partner to propose exactly what customer needs instead of just what one vendor has to offer.
Mature Partner Program
Wide range of benefits for its members including lead registration, rewards and recognition for those partners committed to selling DataCore solutions. Benefits under the DataCore Partner Program are structured into three (3) levels corresponding to how much DataCore business you influence and your demonstrated competency with DataCore solutions.
Holistic SDS Portfolio
Sales & Technical Certification
Full range of training classes
Certified to position, scope, implement and upgrade
Complimentary online web-based training
Traditional instructor-led classroom training
Customer Support Services
DataCore can provide the 1st line of support
Resellers are allowed and encouraged to provide customer support
Opportunity to increase services revenue
Sales and Technical Certification
DataCore Certified Sales Professional (DCSP)
DataCore Certified Solution Architect (DCSA)
The DCSA curriculum is intended for technical pre-sales & post-sales professionals seeking greater knowledge on how to architect and design DataCore solutions.
Note: DCSP (DataCore Certified Sales Professional) is a prerequisite for DCSA.
DataCore Certified Implementation Engineer (DCIE)
The DCIE curriculum is intended for technical post-sales professionals responsible for the installation, implementation and support of DataCore solutions.
Customer Support Services
24x7x365 Multi-lingual Support, Around The Globe
Gold-level (not tiered)
Consistently achieve > 90% satisfaction in customer surveys
3 Major Support & Training Centers
Fort Lauderdale, Florida, U.S.A.
Reading, England
Tokyo, Japan
Datacore Engineers Own Resolution Start To Finish
Multi-vendor Collaboration Via TSANet
Program Benefits
LEAD REGISTRATION PROGRAM
To reward and protect our Partners, DataCore offers a generous discount on software, based on being the first to bring DataCore into a net new opportunity. DataCore Certified Business Partners, Silver Partners and Gold Partners who register opportunities are eligible to a lead registration discount via the Lead Registration Program.
Lead registration discounts are available for existing and net new customer opportunities. Only one active lead registration may exist for any opportunity.
NFR DEMO LICENSES
Not for Resale (NFR) software is only to be used for testing, self- education or in-house demonstrations to potential customers. It may not be used for production purposes and must not be installed at customer site.
EVALUATION SOFTWARE
DataCore offers free evaluation software for customers, if the trial software doesn't meet their testing needs. Evaluation software is valid for 30 days with the possibility of extending for an additional 30 days with DataCore approval.
PARTNER PORTAL ACCESS
Access to the DataCore Partner Portal, a partner-oriented online repository for the most up-to-date sales and marketing content and collateral.
PARTNER INTERNAL-USE LICENSE PROGRAM
The Partner Internal-Use License Program provides a full production license for Internal, Non-Commercial use. Non-Commercial means not intended for or directed towards monetary compensation. Only Gold Partners are eligible for the Partner Internal-Use License Program.
PARTNER DISCOUNT STRUCTURE
Lucrative margins, rebates, bonuses and spiffs.
ADDITIONAL DISCOUNTS ON TERM LICENSE AND MAINTENANCE RENEWALS
Maintenance Renewals for Silver and Gold Partners
Term License Renewals for Certified Business, Silver and Gold Partners