Overview
The amount of data that educational institutions–colleges, universities, public school systems, and school districts–must oversee continues to grow at incredible rates. This explosion of data is driven by online learning applications and testing, educational portals, video based content, BYOD initiatives, and other trends. Educational institutions are sharing and making data accessible to faculty, students, and parents, but managing that data is a real challenge. This creates a need for revisiting the way these institutions are managing their data infrastructure.
Key Data Storage Challenges for IT in Education
Data is growing really fast, but storage budgets are not. Information technology managers in the education industry are under increased pressure to manage their data infrastructure more efficiently with tighter budgets and limited staff resources while providing fast and uninterrupted access to applications and data.
Data Growth
Keeping up with the exponential growth in data due to trends such as online learning, increased data access, and BYOD adoption.
Reduce Infrastructure Costs
With tighter budgets, consolidating infrastructure, maximizing storage capacity utilization, and avoiding costly vendor lock-in is top of mind.
Eliminate Downtime
Data needs to be available at all times to faculty and students.
Management Complexity
Managing multiple vendor platforms and different interfaces require different expertise and IT staff resources are limited.
A Proven Solution for Education
Educational institutions have turned to DataCore's software-defined storage and hyperconverged solutions to address these mission-critical IT challenges and to deliver a more reliable architecture for key applications by virtualizing their storage hardware.
DataCore's Solutions Provide the Following Benefits
Increased capacity from your existing storage with better utilization
Reduced downtime by making your data continuously available
Turbo-charged performance from existing storage
Minimized storage costs by eliminating storage silos and managing your data with centralized management
Discounts for Educational Institutions
Moreover, because we care about education and see it as a strategic investment for the future, we provide qualified academic institutions with access to special promotional offers and extra discounts on our software packages.
Lower Cost of Ownership
75%
reduction in costs
Faster Applications
10x
performance increase
Higher Availability
100%
reduction in storage-related downtime
What Our Customers are Saying

The DataCore and VMware solution allows us to plug in and support storage and virtual servers as and when we need; ultimately DataCore provides a cost-effective storage solution that we are happy to recommend.
University of Oxford Computing Services

I decided to convert to a hyper-converged environment to reduce our data center CAPEX. Simply put, by selecting DataCore we save money and can leverage hyper-converged infrastructure to scale our applications with the smallest possible footprint.
Sheldon B. Lubar School of Business at University of Wisconsin-Milwaukee

Since using DataCore, our storage-related spending has been reduced by over 50%, and as a state funded organization that is important, but not as important as providing a first rate user experience which we now have achieved, with a few tweaks along the way.
Uplands Community College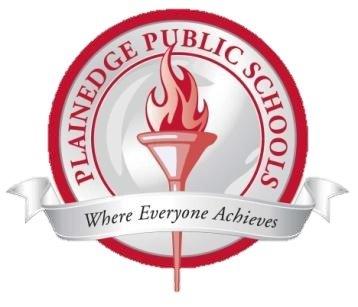 We are thrilled with DataCore's performance and what it does on the storage side of the virtual infrastructure. From a cost-perspective, it is a complete home run in that it is vendor-agnostic. I can run any application and take any storage, deploy it behind the DataCore solution and it comes online — and is super-charged with intelligence, performance and a single management interface.
Plainedge Union Free School District

We have realized better data protection by moving our critical data storage to DataCore – providing high availability for servers and VDI desktops. This plays strongly into our business continuity and disaster avoidance strategy.
Colby-Sawyer College
Get started with the cornerstone of the next-generation, software-defined data center