Software-Defined Storage (SDS):
A
Must-Have

for the Modern Data Center
Break free from hardware constraints and gain the ultimate flexibility to centrally govern and automate data services. Leverage the potential of storage virtualization to combine disaggregated resources and siloed capacity into tiered storage pools to fully realize their collective value.
You decide what data should go where and when… the software does the rest.
DEEP DIVE INTO SDS
Rise Above the Noise
with DataCore
Not all SDS offerings are created equal. As the authority on software-defined storage, DataCore is the ONLY solution that lets you take complete control over how you manage and scale your storage infrastructure. Powered by enterprise-class data services for block, file, and object storage, DataCore enables you to keep pace with the demands of your evolving workloads and IT requirements.
USE CASES
Addressing Your Needs of Tomorrow, Today!
Business Continuity
Increase availability of applications and data with HA/DR capabilities
SAN Aggregation
Combine diverse storage silos (any make or model) into a virtual pool
SAN Performance Improvement
Improve SAN performance and enhance application responsiveness
Hyperconverged Infrastructure
Deploy the best of hyperconverged with the flexibility to integrate existing SAN
Data Tiering/Placement
Dynamically move data between storage classes based on business requirements
Infrastructure Modernization
Expand/refresh/modernize storage and migrate data non-disruptively
Cloud/Object Storage Integration
Automatically and transparently move files between NAS and cloud/object storage
NAS Aggregation
Combine shares from diverse file servers and NAS devices into a global namespace
SAN Performance Improvement
Hyperconverged Infrastructure
Data Tiering/Placement
Infrastructure Modernization
Cloud/Object Storage Integration
NAS Aggregation
Business Continuity
SAN Aggregation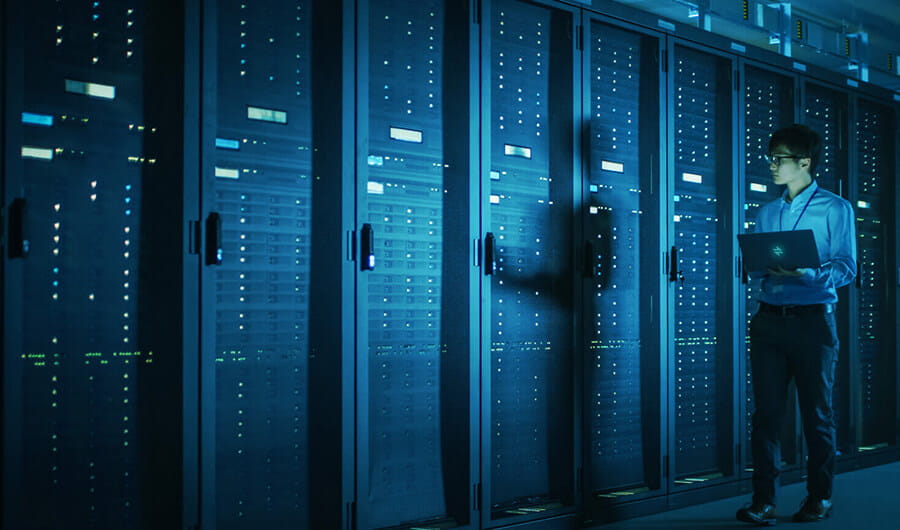 See How We Do IT
Learn how DataCore SDS can simplify and automate data services across your diverse and hybrid storage infrastructure.
Your Infrastructure:
Before and After Deploying
DataCore SDS
Convert your siloed storage architecture, which leads to capacity wastage and budget overruns, into virtualized and tiered storage pools ensuring capacity optimization, data high availability, and lower IT costs.

Our Vision for the Future of the Storage Industry
It is time for IT to realize the promise of software-defined storage: a unified platform to simplify and optimize primary, secondary, and archive storage tiers, all managed under a centralized predictive analytics dashboard.
What's New at DataCore
Product
Experience vFilO from your own private lab
Test drive it now
Trusted by Thousands of Brands
Across The Globe
Focus on the real value of your data, while we help you manage its storage and safekeeping.