Where Our People Are
CORE

To Our Success

At DataCore, we believe in the power of our people. Just as over 10,000 customers around the world trust us with their most valuable resource (their data), DataCore's new era of growth and innovation is ultimately determined by people just like you.

We're a collection of cool, sometimes nerdy, and amazingly talented people from various backgrounds and nationalities who are all passionate about what we do and are always looking to make the company and those around us better.
Our Locations
Global Reach.
International Connections.

Diverse Talent.

Austin, TX USA

Bangalore, India

Fort Lauderdale, FL USA

Munich, Germany

Paris, France

Reading, England
Sofia, Bulgaria
Taipei, Taiwan

Tokyo, Japan
Explore our
CORE Values
Just as we believe data is the core of every business, our company is powered by our people. Who we are is best defined when we live out our values, are empowered and enabled to be ourselves and feel like we belong.
When our people are aligned and inspired, they are driven to do their best work. Where performance, feedback, and recognition go hand-in-hand, we create workplaces where everyone thrives.
DO YOUR VALUES LINE UP?
IF SO, WE WANT TO TALK TO YOU!
SEARCH OPENINGS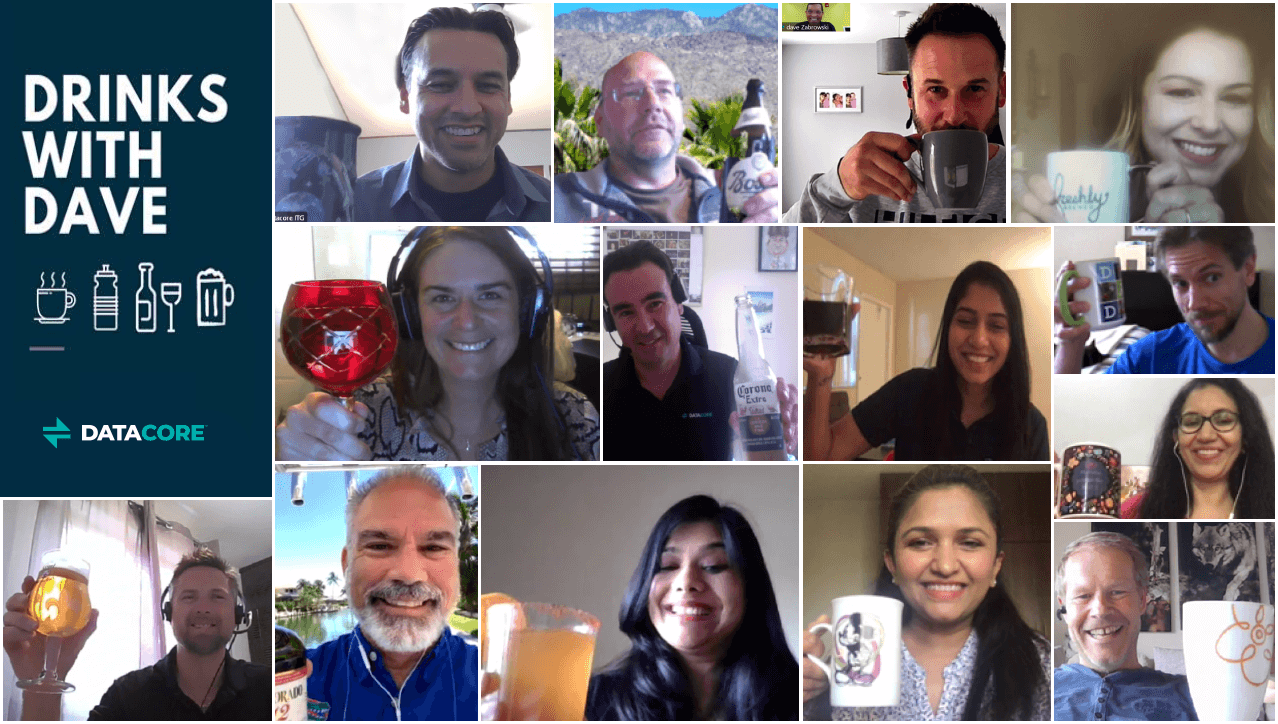 As we adjust to the new normal of working remotely, Dave stays connected with our employees through "Drinks with Dave." To date, there's been around 100 sessions with individual employees virtually sharing a drink and a chat about family, health, hobbies, and of course, the work.
Thrive and Be Well
DataCore supports our employees and their families with a variety of comprehensive and country-specific total rewards program.
Competitive compensation and equity plans
Broad health coverage for employees and their families
A supportive culture that fully embraces diversity, inclusion & belonging
Extensive growth and learning opportunities
Financial planning resources, such as pension, 401(k), life insurance, & more
Wellness programs, flexible vacations, paid time off, end of year company holiday break, remote work arrangements
Onsite lunches and happy hours
https://www.cigna.com/legal/compliance/machine-readable-files
This link leads to the machine-readable files that are made available in response to the federal Transparency in Coverage Rule and includes negotiated service rates and out-of-network allowed amounts between health plans and healthcare providers. The machine readable files are formatted to allow researchers, regulators, and application developers to more easily access and analyze data.