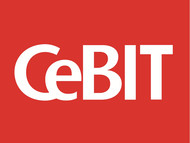 DataCore, the leader in software-defined storage, has unveiled its plans for this year's Cebit event. Over the last 12 months there has been an increasing volume of software-defined storage announcements, marketing hype and promises made – ironically most coming from traditional storage hardware vendors. DataCore will cut through this hype by showcasing real-world customer examples and highlighting successful use cases and the many innovations and features that have resulted from more than 16 years' experience in delivering advanced storage virtualisation platforms. DataCore's SANsymphonyTM-V platform will be demonstrated and displayed within the "Virtualisation & Storage Forum" (hall 2, booth A44) organised by distributor, Arrow ECS. Visitors will also be updated on the recently announced Fujitsu DataCore Storage Virtualisation Appliance (SVA), a turnkey bundled solution that combines the best capabilities of both companies. Additionally, DataCore will introduce its next release of
DataCore Virtual Desktop Server
(VDS) with new enhancements and pricing that make it simple to deploy cost-effective and easy to use virtual desktop environments.
DataCore has a proven track record in delivering software-defined storage (SDS) solutions to more than 10,000 customer sites successfully over the last 16 years. DataCore's SDS platform optimises and spans all the popular vendor brands and types of storage including flash memory running locally on servers, disk subsystems running over storage networks and even cloud storage. It complements and optimises VMware and Microsoft virtual server and desktop offerings. Most importantly, DataCore's SANsymphony-V allows businesses to decouple their storage hardware choices from software making hardware buys highly cost-efficient. Businesses are able to free themselves from their dependence on specific hardware manufacturer's feature sets and lock-ins, making it easy to shop and get the best pricing and cost savings when refreshes, upgrades or new purchases have to be done. The software also improves productivity by centralising storage management, adding ultra-high availability capabilities for data protection and dramatically improving performance.
Increasingly modern data centres have adopted the SDS approach to cope with growth, gain agility and to protect and extend the useful life of their existing storage investments. SDS allows new technologies and innovations to be easily incorporated when needed. DataCore offers the industry's most powerful and comprehensive auto-tiering capability, 'heat maps' to identify performance bottlenecks, advanced continuous data protection and self-learning 'in-memory' performance acceleration caching technologies. Please stop by the stand and speak to the DataCore experts, who will inform and help educate visitors on the latest state of technology as well as provide guidance and outlooks on the future developments.
Test drive the new turnkey Fujitsu DataCore storage virtualization appliances
DataCore and Fujitsu will formerly launch the new line of jointly integrated and tested, high-performance Fujitsu DataCore SVAstorage virtualisation appliances powered by DataCore's ground breaking SANsymphony-V software platform and Fujitsu's most advanced PRIMERGY server technology at Cebit 2014.
Additionally, at the show, DataCore will also unveil the latest release of the DataCore VDS 2.1 software, which provides cost-effective virtual desktops for any enterprise. In addition to supporting Windows Server 2012 R2, DataCore VDS will also now support a dual Primary-/Standby-Mode that makes a dedicated hot standby host unnecessary and this greatly increases the availability and usage of the installation. VDI clones can be set up and maintained for each host with a DataCore VDS console. In addition, the licensing model has been revamped and further simplified.
"The hype and the real need around software-defined storage has been acknowledged and promoted by even the major hardware manufacturers who see this movement and the trend to commoditization as inevitable. This validates our approach and confirms to us and to our customers located at more than 10,000 sites worldwide that we have been on the right technology track for over 15 years – with the difference that our software actually spans the wide range of storage, flash and cloud systems and makes hardware dependency a thing of the past. DataCore delivers cost savings, flexibility and efficiency advantages of a SDS approach to the benefit of the customer", said Stefan von Dreusche, Director Central Europe at DataCore Software."
DataCore is offering free tickets to CeBIT 2014 (Hanover, Germany (March 10th – 14th) at
http://www.vs-forum.com/cebit_ticket.html
. Please select "DataCore" in the vendor menu and schedule an appointment. You will receive an electronic ticket by e-mail after registration.
To arrange a press briefing with DataCore executives at the "Virtualisation & Storage Forum" (CeBIT, Hall 2 / A40), please contact your local KPR Global partner.