NetEnt realises the business value of DataCore's Software-Defined Storage
One of the world's largest online gaming companies turns to DataCore's software defined storage, SANsymphony-V.
Europe's largest gaming company, NetEnt uses DataCore's SANsymphony-V software-defined storage platform to safeguard it's customer data and add the needed flexibility and cost efficiencies to deal with high data growth rates of over 30% quarter on quarter. NetEnt operates in one of Europe's most dynamic, intensely regulated and competitive business sectors. Today, DataCore enables NetEnt's business to meet its business continuance objectives; to prevent storage from disrupting critical applications and to work across heterogeneous systems and diverse legal requirements. This enablement allows NetEnt to perform its business and support over 16 billion transactions a year.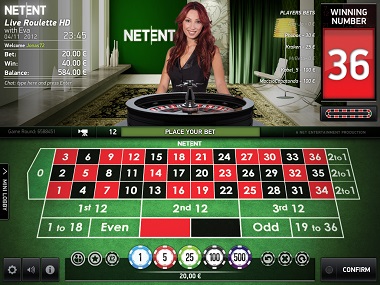 As a premium supplier of online casino games, NetEnt services' are used by many of the world's most successful online casino operators. NetEnt operates its business from several data centres across the globe, including the company's primary data centre in Malta. Supporting a vast degree of varying sized customers, with different cross-border compliance regulations, NetEnt's Infrastructure Architect, Anders Redaner faces a 24x7x365 global challenge to ensure zero downtime in a highly performant infrastructure:
Business Continuity: Software-defined Storage Eliminates Single Points of Failure
"100% safety of customer data and high availability 24/7 of hosted services has always been our top priority. In our previous hardware based environment, we had identified potential single points of failure using our existing high capacity storage arrays operating as isolated islands which we needed to address and federate."
It was the support and management of different models of hardware used for different customer scenarios that caused NetEnt to spend too much time on migrating customer systems between arrays. Firmware upgrades could not be guaranteed with 100% data security and availability, also performance and capacity issues proved to be inflexible, hard to solve and costly to fix.
DataCore SANsymphony-V: A Comprehensive Solution
A fundamental overhaul of the storage architecture was needed to provide 100% customer data security and high availability with no risk of data loss; increased flexibility for storage performance and capacity management, today and in the future, and better cost efficiency. NetEnt evaluated several storage solutions proposed by vendors like HP, IBM, HDS, NetApp, EMC and others. But what they could not pin-point was a vendor who could bring one comprehensive solution that offered both future scalability and the flexibility to accommodate the diverse needs and differing sizes of different Casino platforms.
NetEnt was initially introduced to DataCore at an industry event where it learned about its pure Software-defined Storage approach. A detailed proof of concept process was soon started to test the stability, performance and functionality of SANsymphony-V. Anders details the journey to DataCore within NetEnt:
"Amongst all well-known storage vendors, there was no real encompassing solution until we evaluated DataCore's SANsymphony-V software. DataCore's Software-defined Storage platform gives NetEnt all the storage flexibility, high availability, performance and functionality required and improves our overall data security with an adaptable design for future requirements, which is a key priority for us"

Simple and Non-disruptive Migrations with SANsymphony-V
Procurement of new hardware also occurred. Hitachi Data Systems (HDS) were bought to replace legacy HP storage, but the purchase came with a welcome increase in performance and a lowering of the cost of storage hardware. This was possible since the fully agnostic SANsymphony-V software layer enabled the systems to be migrated without disruption and added performance acceleration to the entire storage infrastructure.
Anders comments: "With DataCore, we are free of a hardware vendor lock-in and migration from one platform to the next is easy."
Worldwide today, 14 SANsymphony-V nodes have been deployed running on HP Proliant servers, each equipped with 256 GB RAM and DataCore's high speed caching. DataCore now virtualises, pools and optimises the HDS storage hardware and centrally manages all storage from the DataCore Software-defined storage platform. Over 400 TB and 1500 virtual machines are now supported by the DataCore infrastructure. The SANsymphony-V architecture provides high availability and performance for the CasinoModule™ production systems backed with underlying Microsoft SQL data bases and systems under Windows, Linux and VMware. For total resilience, SANsymphony-V is used to synchronous mirror production data and safeguard it between data centres worldwide and within separate fire proof sections inside individual data centres, safely securing the core business of over 16 billion transactions, each year.
"The combination of DataCore SANsymphonyV with dual HDS Arrays gives NetEnt a very secure and highly available solution that can handle the company's current and future requirements through its flexible topology. We have achieved full redundancy independent from storage systems and gained the flexibility to scale, migrate or change the hardware exactly to our needs." reflects Anders Redander.
Software Flexibility to Meet Future business Needs and Changing Legal Regulations
NetEnt summarized their strategic targets and how they were achieved through DataCore's SANsymphony-V Software-Defined Storage approach by volunteering to present their SDS experience independently to European audiences at this year's IP Expo Europe (London, 8/9 Oct 2014). <>. Anders concluded that his customer data is safe and sound. Storage failures no longer impact critical applications and 100% high availability is now achieved by removing all single points of logical and physical failures. Now fully enabled with a more flexible storage infrastructure solution, NetEnt has significantly reduced its workload and management overheads, enabled non-disruptive updates, changes and migrations by utilising an adaptable design that improves productivity and accommodates changes brought on by future regulations. Costs have been regulated and whether servicing large data centres or smaller installations, the benefits are equally reaped by both.
Read more: http://dcseurope.info/news_full.php?id=36225&title=NetEnt-realises-the-business-value-of-DataCore%92s-Software-Defined-Storage#ixzz3Kk3p9Ola