DataCore Software Corporation
announced expansion of their EMEA operation with a new appointment of SVP, global strategy, alongside an internal promotion of territory director, Northern Europe, both based in the UK.

Amanda Bedborough
, becomes SVP, global strategy. She holds over 20 years' experience in senior executive IT positions, creating profitable growth for technology companies such as
Corel, 3DFX Interactive, STB Systems
. Formerly an EVP, global sales and marketing for Corel Corporation, she stands qualified to assist DataCore on its next stage of transitional growth, providing strategic advice on go-to-market strategy for customer acquisition and retention, today and in the future. This is a new global strategy position is based out of the UK and will focus initially on sales, marketing, channel development and operations planning and alignment.
Amanda commented: "I've worked with numerous technology companies at various stages of growth and evolution and the opportunity afforded at DataCore to execute a strategy and vision in today's era of software defined everything, is one of the most exciting roles I have been involved with."
Amanda's role commences immediately.
Alongside this appointment, Christian Hagen, SVP, DataCore EMEA has announced that within the Northern Europe region, Glenn Bullingham has accepted an internal promotion to the role of Northern Europe territory director.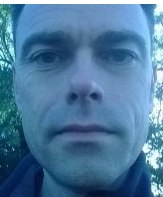 He has been with DataCore for six years and executing business and developing opportunities within the UK and Nordic regions. He has already assumed the reins from within the DataCore Northern Europe office in Green Park.
Both Amanda and Christian report directly to Steve Houck, COO, DataCore.
Steve comment: "Storage is undergoing a major transformation to 'software-defined' and as a result, we are fueling our expansion. Amanda and Christian bring the right combination of proven EMEA industry experience, growth management and sales development skills to take DataCore's business to the next level."
Further infrastructure growth continues in the engineering team's new facility in Croydon, London. The new R&D engineering group established in the UK is headed by DataCore's chief scientist, Nick Connolly, who has selectively been adding further developers to join the team expanding out from the existing facilities in Florida and Bulgaria.
Alongside the UK-focused expansions, DataCore invested in additional staff across Europe, especially in marketing and inside sales representatives to drive more new business engagements in Southern and Central Europe.
DataCore in the US also announced the opening of a Silicon Valley office alongside the Fort Lauderdale, FL, head office in order to strengthen market position with strategic alliances among companies in the software defined storage ecosystem.
Full article: http://www.storagenewsletter.com/rubriques/people/amanda-bedborough-svp-global-strategy-datacore/