At DataCore we are always working hard to improve our products and services to ensure that our customers and partners have the best possible experience and benefits. And now, we are excited to announce a brand new program that will allow them the opportunity to try out our upcoming product releases and capabilities before they are made available to the general public.
Introducing the DataCore Preview Insider Program! This exclusive program is open to all our existing customers and partners, enabling them to be a part of our inner circle and experience all the latest engineering developments before anyone else.
Early access to the upcoming product releases will be granted to Preview Insiders before the official General Availability (GA) date. In addition to gaining exclusive access first, exciting rewards and recognition can be earned for timely feedback.
We are thrilled to kickstart the Preview Insider Program with our flagship software-defined storage product, DataCore SANsymphony. And we are providing an exclusive preview of the upcoming Product Service Pack release of SANsymphony 10.0, PSP16.
For DataCore Customers & Partners: Benefits of Joining the Preview Insider Program
Exclusive Access: As a Preview Insider, you will have the option to try out upcoming product releases and capabilities before anyone else. This means you will get to try out new features and functionalities before they become generally available.
Influence Future Releases: By providing feedback on new features and capabilities, you will have the opportunity to help influence future releases and make the product better overall.
Dedicated Support Track: Benefit from a dedicated support track, which means you will have direct access to DataCore support staff to help you with any questions or issues you may encounter during the preview period.
Exciting Rewards: As a Preview Insider, there are also some cool merchandises to get hold of by completing challenges in our DataCore Inside the Core (ItC) user community.

Existing ItC community members, click here
New users who wish to join ItC and participate, click here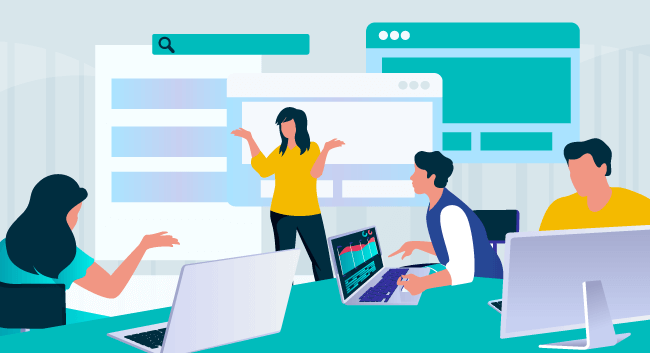 Any customer or partner on valid support contract can get our product's preview version – which is offered solely for non-production use – from the DataCore Support Portal.
So, what are you waiting for? Stay ahead of the rest by logging into our Support Portal (go to 'Downloads' in the top menu) and getting the preview version of SANsymphony version 10.0 PSP16.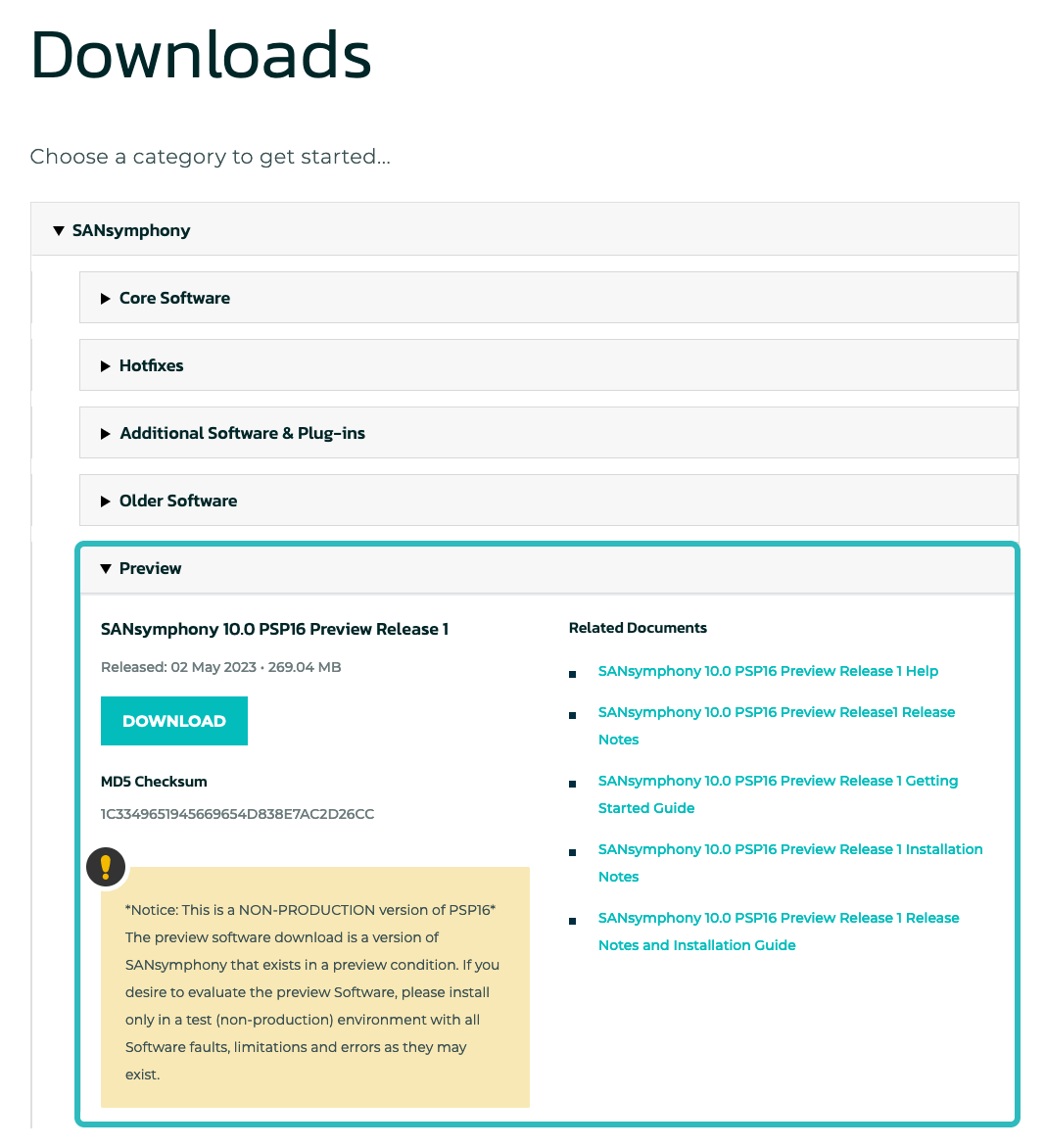 Helpful Resources