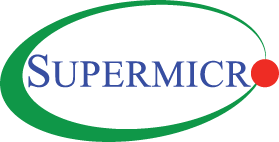 Together, Supermicro™ and DataCore™ create a solution that is able to harness the full potential of today's infrastructure and provide the performance and SLAs needed for "always-on" applications. This combination creates a single tier of infrastructure that reduces costs and eliminates complexity.
Powerful solutions for demanding use cases
Hyper-converged infrastructure
In virtualized environments, hyper-converged is being deployed due to its simplicity, power and ability to scale. Typical use cases include infrastructure for virtualized applications at remote sites, VDI, and high-performance database clusters. The combination of DataCore software and Supermicro servers is the right solution for hyper-converged as it is easy to deploy and manage, has the lowest TCO and provides a high performance infrastructure for all applications.