All of us do not have equal Talent. But all of us have equal opportunity to recruit and develop Talent.

— Dr. Abdul Kalam Azad
Talent acquisition never ceases to dissipate from our thoughts and actions at DataCore. Unequivocally, the success of DataCore is because it goes to exceptional lengths to recruit the best skills in the world. After the unfortunate pause from the COVID-prone 2020, DataCore has recently launched the TIPs program 2021 (Technology Internship Program). TIPs serves as the feeder program in the relentless search for top talent across all technology teams at DataCore.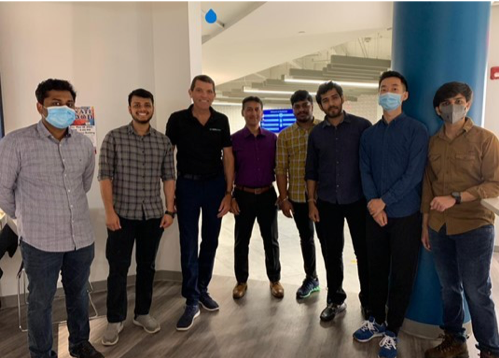 Enjoy The Process As Much As The Proceeds
Partnerships with leading universities form the cornerstone of the TIPs process. The set of 840 applicants evaluated represent Rochester Institute of Technology, Georgia Institute of Technology, University of Florida, Columbia University, Northeastern University, Arizona State University, University of Mumbai, Manipal Institute of Technology, and Sofia University among many others. 248 diligence conversations resulted in 16 students being offered to learn and contribute to projects across three continents. The dogmas of creativity fueled by tolerance and respect for differing opinions are clearly evident by the academia and cultural diversity in the TIPs class of 2021.
The Ultimate Source of Knowledge is Experience
Interns are welcomed with warm virtual handshakes and a full HR and technology orientation. Backpacks with a full set of DataCore swag always brings smiles to aspiring members. Each member of the group is assigned to a mentor with a personalized project list. These real-life business objectives are designed to instill a sense of business acumen to their already immense theoretical knowledge. Projects without a corporate context merely remain singular and perhaps even academic. Some examples of their technology engagements include continuous integration/delivery (CI/CD pipelines), comprehensive PII filtered telemetry modelling, automation of virtual I/O streams, static code analysis with SonarQube, among many others. Seamless integration into the Agile Sprint Model (TC4) at DataCore is an intricate feature of their onboarding training.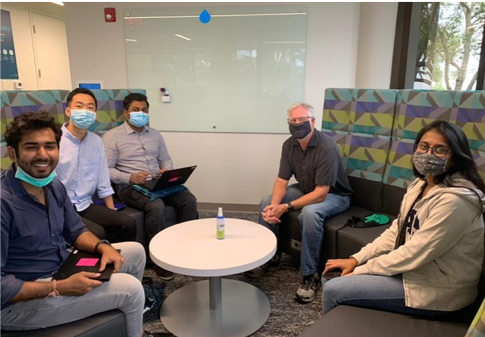 The Future Belongs to Those Who invest in it Today
A doctrine that perpetuates our unceasing quest: Talent is a multiplier. The more energy and attention we invest in it, the greater the yield. The time we spend with our best talent is, quite candidly, the most productive time. Everything else, is a distant second!
For current openings at DataCore, please visit: https://www.datacore.com/company/employment/