READING, UK, Oct. 14, 2021 – DataCore Software announced that it has been awarded two major awards at the 2021 Storage Awards held on Oct. 7 in Central London. DataCore was selected as a finalist in eight categories, winning in two categories: "Channel Excellence" for John Lucey, Vice President Sales for DataCore Northern Europe and APAC, and Object Storage Vendor of the Year.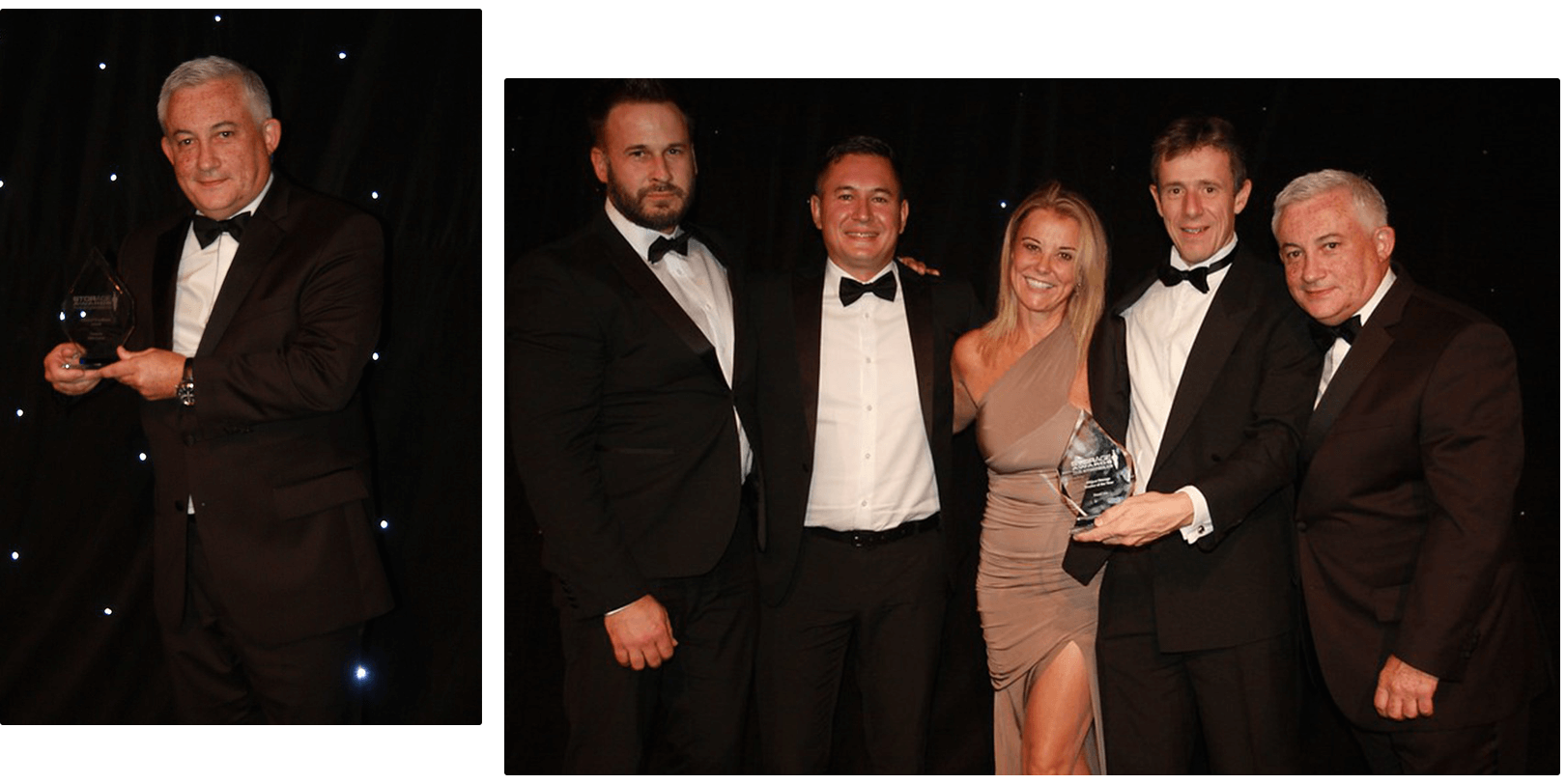 The prestigious awards are voted on by the readers of Storage Magazine; over 47,000 votes were cast online over the past six months across various storage categories.
"The Storries" as they are informally known in the industry are in their 18th year, and are an established showcase of the UK's leading storage executives, influencers, and technology providers.

DataCore's object storage solution DataCore™ Swarm is designed to securely manage billions of files and petabytes of information. Swarm provides a foundation for hyperscale data storage, access, and analysis, while guaranteeing data integrity and eliminating hardware dependencies. It also serves as an attractractive alternate for those considering repatriating workloads from clouds as an on-prem object storage solution that can manage, store, and protect data while allowing S3/HTTP access to any application, device, or end-user.
John Lucey commented,"What an amazing night! It's thrilling and very rewarding for our team to be formally recognised for DataCore's channel relationships and for our innovation in object storage with DataCore Swarm. Our sincere thanks to all our partners and customers, and the readers of Storage magazine who voted in this year's awards"
Stuart Leigh, Organiser of the Storage Awards, hosted by publishing house, BTC, noted: "It was so great to reconnect with friends and colleagues in the industry after such a challenging 18 months. Personally, it was extremely rewarding to be able to publically recognise great people and cracking innovations that came from right across the storage industry."
Over 200 attendees were present at the awards ceremony at the Leonardo Royal Hotel London. Pictures of the event can be viewed on the official Storage Magazine & Awards gallery.
About DataCore
DataCore Software is the authority on software-defined storage. Its patented technologies empower IT organizations to achieve a highly-efficient, high-performance, always-available software-defined storage infrastructure by providing ultimate flexibility and eliminating vendor lock-in. An industry pioneer in software-defined storage, DataCore has extended its technological innovation to hyperconverged infrastructure solutions to broaden the possibilities of what organizations can do with ultra-efficient data systems in traditional, hyperconverged and hybrid cloud environments. DataCore's proven, mature and reliable solutions help more than 10,000 customers worldwide eliminate downtime and increase storage utilization at higher performance while reducing costs by 50 percent or more. To request a demo, visit datacore.com/try-it-now.
# # #
DataCore, SANsymphony and the DataCore logo are trademarks or registered trademarks of DataCore Software Corporation. Other DataCore product or service names or logos referenced herein are trademarks of DataCore Software Corporation. All other product and service names mentioned are the trademarks of their respective companies.
Contact
For media & PR inquiries:
Sharon Munday
00 44 23 9311 4100
sharon.munday@datacore.com