READING, UK., June 21, 2018 – DataCore Software, today announced that their new MaxParallel™ for Windows Server® solution has gained the Storage Performance Optimisation Product of 2018 at last Thursday's UK Storage Awards held in Central London. Alongside the win for performance optimisation, DataCore achieved Runner Up status for Storage Company of the Year, for Product of the Year (SANsymphony™), and for Innovator of the Year. As usual, all award categories are voted by the readers of Storage Magazine, who this year noted over 47,500 votes submitted online across a 4 month period.
Brett Denly, Regional Director DataCore UK & Ireland, who led his team to collect the Award commented: "MaxParallel is a plug-and-play game changer when it comes to performance enhancements, so it's great that voters recognised and rewarded its potential impact so readily. Previous years have seen us ride high in the pure storage categories, so we are proud to diversify into real-time application, databases and Cloud transaction improvements."
Over 300 attendees were at the Awards at the Tower Hotel on the banks of the River Thames on Thursday 14th June 2018. Full event pictures can be viewed on the official Storage Magazine & Awards gallery.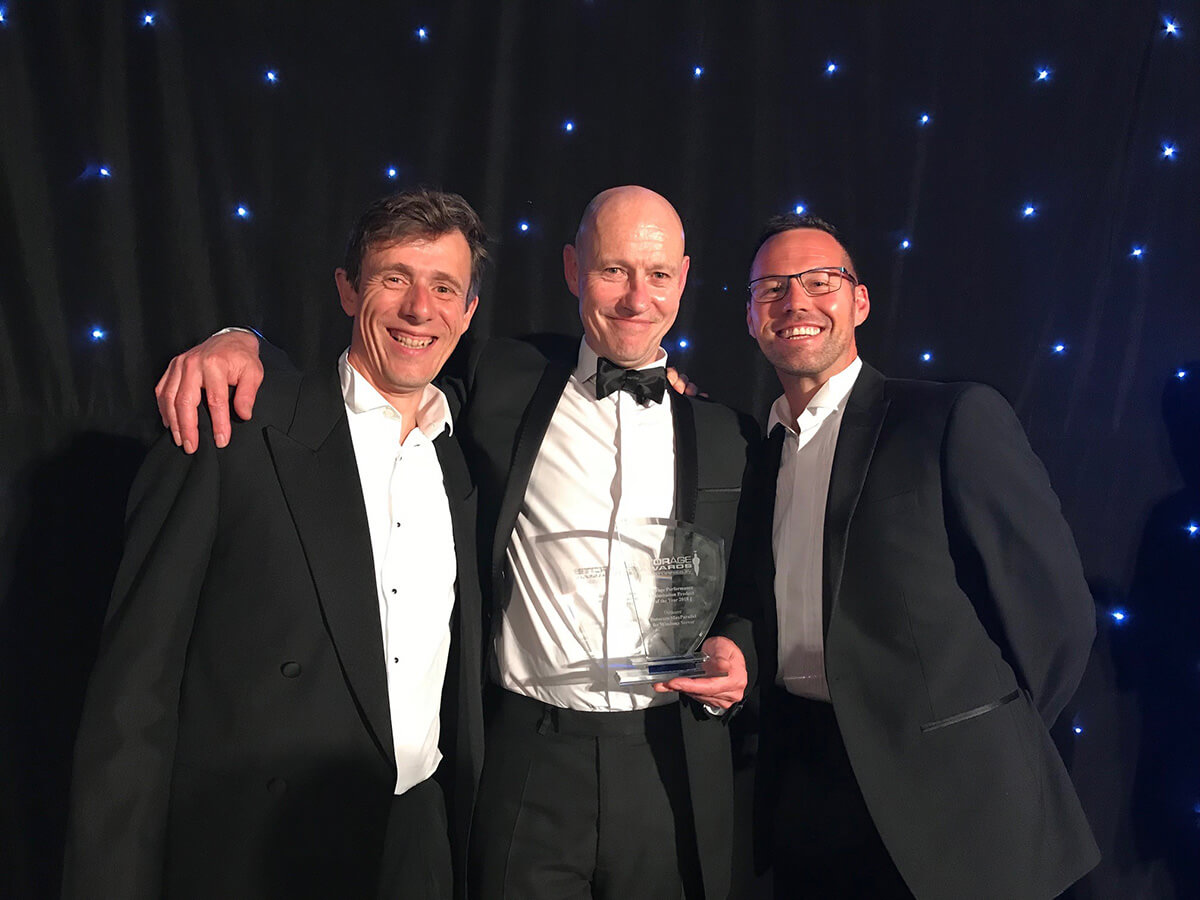 About DataCore
DataCore Software is the authority on software-defined storage. Its patented technologies empower IT organizations to achieve a highly-efficient, high-performance, always-available software-defined storage infrastructure by providing ultimate flexibility and eliminating vendor lock-in. An industry pioneer in software-defined storage, DataCore has extended its technological innovation to hyperconverged infrastructure solutions to broaden the possibilities of what organizations can do with ultra-efficient data systems in traditional, hyperconverged and hybrid cloud environments. DataCore's proven, mature and reliable solutions help more than 10,000 customers worldwide eliminate downtime and increase storage utilization at higher performance while reducing costs by 50 percent or more. To request a demo, visit datacore.com/try-it-now.
# # #
DataCore, SANsymphony and the DataCore logo are trademarks or registered trademarks of DataCore Software Corporation. Other DataCore product or service names or logos referenced herein are trademarks of DataCore Software Corporation. All other product and service names mentioned are the trademarks of their respective companies.
Contact
For media & PR inquiries:
Sharon Munday
00 44 23 9311 4100
sharon.munday@datacore.com