Veeam and DataCore have a joint vision for intelligent data management to help our customers realize tangible performance, operational and economic benefits.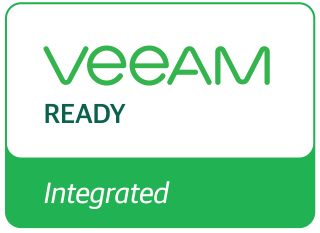 As a member of the
Veeam Alliance Partner Program
, DataCore integrates and validate its products with Veeam Availability solutions.
Through this program, DataCore has integrated its SANsymphony software-defined storage platform with Veeam Software's Universal Storage API Plug-In.
This integration empowers customers of Veeam Software Backup and Replication to take snapshots and backups of VMware datastores residing on SANsymphony virtual storage pools with minimum impact on production workloads.
This guarantees fast, seamless and non-disruptive snapshot and backup operations across heterogeneous workloads and multi-vendor storage systems.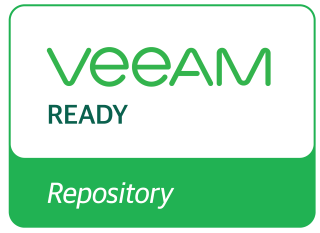 DataCore
SANsymphony
, our flagship block-based storage virtualization solution, is a Veeam Ready Repository. This enables any SANsymphony-managed storage to act as validated location for Veeam Backups.
The combined solution of Veeam and DataCore is especially valuable for organizations relying on a mix of high-performance, premium-priced hardware and low-cost, high-capacity devices to meet their primary and secondary storage needs. In these now-commonplace diverse IT environments, lack of hardware compatibility has resulted in disparate, error-prone backup processes that reduce their effectiveness.
With DataCore and Veeam, customers can take low-impact snapshots and swift backups using the same integrated data protection services without regard to the make or model of the underlying storage hardware.
Equally important, the hardware is not required to support the Universal Storage API or even have snapshot functionality, since DataCore handles those actions on its behalf.
Separate SANsymphony nodes, ideally in a different location, can also perform the role of a Veeam Ready Repository where backup copies can be safely and economically stored. From there, users may offload older backup files onto lower-cost, elastic object storage through Veeam Cloud Tier as part of the Scale-out Backup Repository in the Veeam Availability Suite.
Get started with the cornerstone of the next-generation, software-defined data center