Speed is one of the defining success factors when it comes to the user experience. How fast an application or database reacts is strongly dependent on its ability to process, store, and retrieve data.
Quick response times make a lasting impact on today's low latency-demanding business services. While data processing is dependent on the application, how quickly data can be stored and accessed can be optimized by enhancing the performance of the underlying storage hardware.
Your SAN infrastructure plays a key role in impacting application responsiveness. You could be using SAN storage with only hard disk drives (HDD), or solid-state drives (SSDs) or a combination of both.
Typically, IT organizations move from HDDs to SSDs, or add more SSDs to improve a SAN array's performance. Using all-flash arrays can dramatically augment storage performance, but it can also inflate the IT budget. Then there are technologies like NVMe and Intel Optane which further enhance the storage processing speed and performance.
Cost-Effective SAN Performance Improvement Techniques with Software-Defined Storage
Budget-constrained IT teams can take advantage of DataCore SANsymphony to increase the performance of their existing SAN storage without having to invest in expensive gear and replace existing hardware. SANsymphony is a software-defined storage solution that comes pre-built with a number of performance acceleration capabilities to help you achieve faster data access.
Being truly storage vendor independent, SANsymphony works with any block storage, whether it is a SAN array (disk, flash or NVMe-based), JBOD, JBOF, DAS, or HCI device, and serves as a uniform storage controller to centrally provide data services such as capacity provisioning, data tiering, data replication, data protection, and capacity optimization across diverse storage.
DataCore SANsymphony is a high-performance caching engine, that can take commodity hardware and turn it into performance rich SAN.

Architectural Nexus
Thanks to SANsymphony we are able to deliver scalable, cost-efficient and future-proof high-performance storage architectures to our customers running SAP HANA workloads. Storage is smarter, more powerful, and more efficient with DataCore.

Leitwerk AG
With SANsymphony, we could use less expensive disk in place of enterprise-level disk and achieve the same performance.

Arizona State University
Leverage RAM as Cache for High Performance
RAM is much faster than disk and flash drives. SANsymphony utilizes RAM as L1 cache in such a way that the volatile memory acts as a speed-matching buffer for disk I/O. By using RAM as cache, you can also protect your SAN arrays from excessive disk thrashing and flash wear, and achieve high cost-to-benefit ratio of your storage hardware.
How RAM caching speeds up read and write operations:
Read processing is accelerated by pre-fetching anticipated blocks from the disk (based on earlier reads from the disk) into the read cache, which makes reads much faster.
Write coalescing technology is used to reorder random writes that are held in cache, and to eventually write them to the disk in large sequential stripes. This avoids waiting on disk for every write operation and speeds up the overall writing process.
Use SANsymphony, in combination with existing storage and the caching, remarkably enhances the speed and performance of your SAN infrastructure.
Learn More
Place the Right Data on the Right Storage at the Right Time with Auto-Tiering
SANsymphony uses an advanced machine learning algorithm to continuously track and understand data access temperatures and determine how frequently (hot), or infrequently (warm or cold) data on your storage devices is accessed.
Based on this determination, SANsymphony automates the tiering or movement of data from one storage device to another to assure the right data sits on the right storage to meet storage performance and cost objectives.
Free up space on your fastest SAN arrays by only storing hot and most critical data on them.
Avoid filling up cold data on premium storage equipment, which also reduces performance bottlenecks.
Provide better responsiveness and value with a mix of SSDs and spinning disk than buying expensive all-flash arrays or hybrid storage systems.
Learn More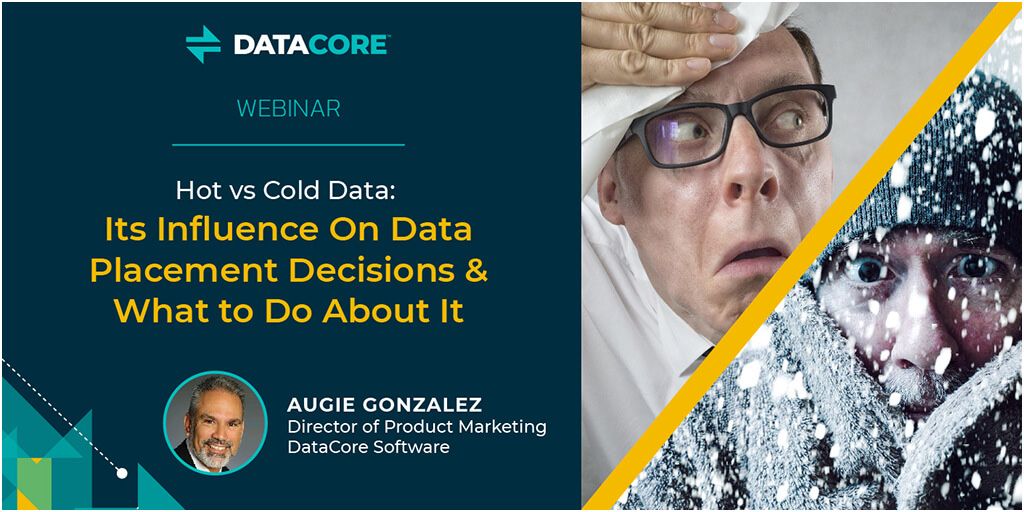 Hot vs. Cold Data: Its Influence on Data Placement Decisions & What to Do About It
Turbocharge SAN Performance Through Adaptive Parallel I/O
Performance-hungry workloads place heavy demands on the storage backend. Regardless of your high-speed storage device with multi-core processors, traditional serial I/O processing results in high CPU wait times as I/O processing happens one core at a time.
SANsymphony uses a patented parallel I/O processing technology wherein the variable number of cores in a multi-core processor are leveraged in full to process I/O threads in parallel.
Learn More
Achieve faster I/O processing which leads to faster compute processing
Use just a single multi-core server to spread the load over many SAN arrays
Increase throughput without having to add more storage hardware
Realize higher workload consolidation ratio which allows you to run more VMs/servers
Benefit from significant cost and time savings (up to 5X faster than serial processing)
Convert Random Writes into Sequential Writes to Accelerate Performance
A known performance problem, especially with HDDs, is when data is written randomly instead of sequentially. For every random write, the HDD must reposition its head, which takes time and delays overall write time and affects IOPS.
SANsymphony offers the capability to convert random writes into sequential writes with a random logical addressing. This organizes all inbound writes into a sequential pattern on disk, while the data random layout perception remains. Because the disk head does not need to be repositioned for every write, SAN performance is greatly improved.
Learn More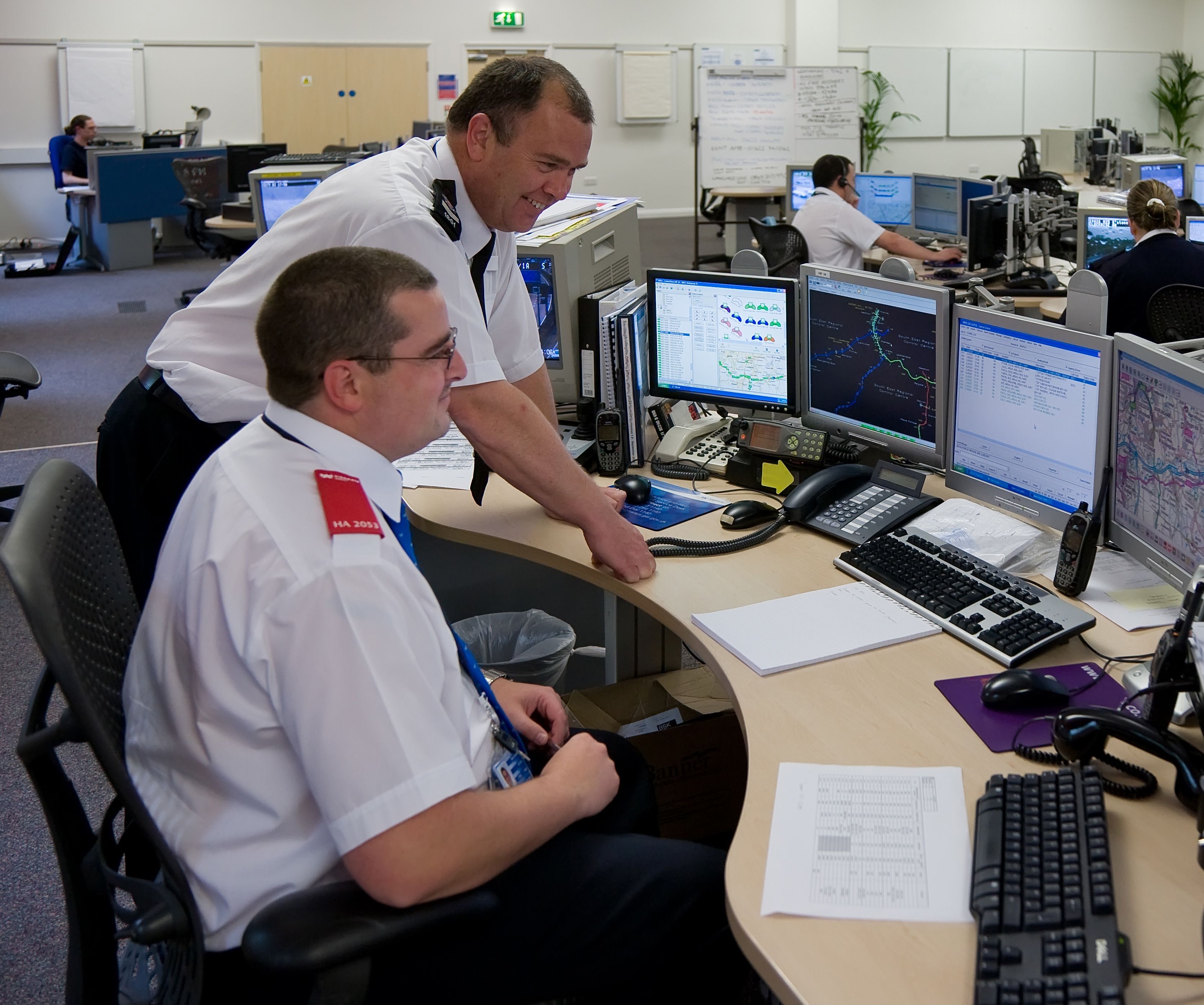 Emergency Communications of Southern Oregon had a Microsoft SQL-based dispatch application that was running too slow. This slowed down the speed at which police, fire and other emergency services could be sent to people that needed help, putting lives in jeopardy.
With DataCore, they were able to improve SQL Server response times by 20x. This improved performance also enabled them to consolidate their infrastructure and reduce costs. The 200 millisecond latency has gone away now with DataCore running.
View Case Study
DataCore SANsymphony: Much More Than Performance Acceleration
In addition to effecting performance gains, SANsymphony software-defined storage helps organizations reduce storage-related downtime and improve business continuity. Moreover, it enables seamless data migration between disparate storage systems while simplifying storage management.
Delivering uniform data services across heterogeneous storage, SANsymphony provides IT teams with the flexibility to mix and match storage hardware of their choice. This allows maximizing investments in the existing infrastructure before purchasing new and costly SAN arrays.
Transform your storage fabric into highly available and performant machinery that makes a positive impact on business productivity.
Explore SANsymphony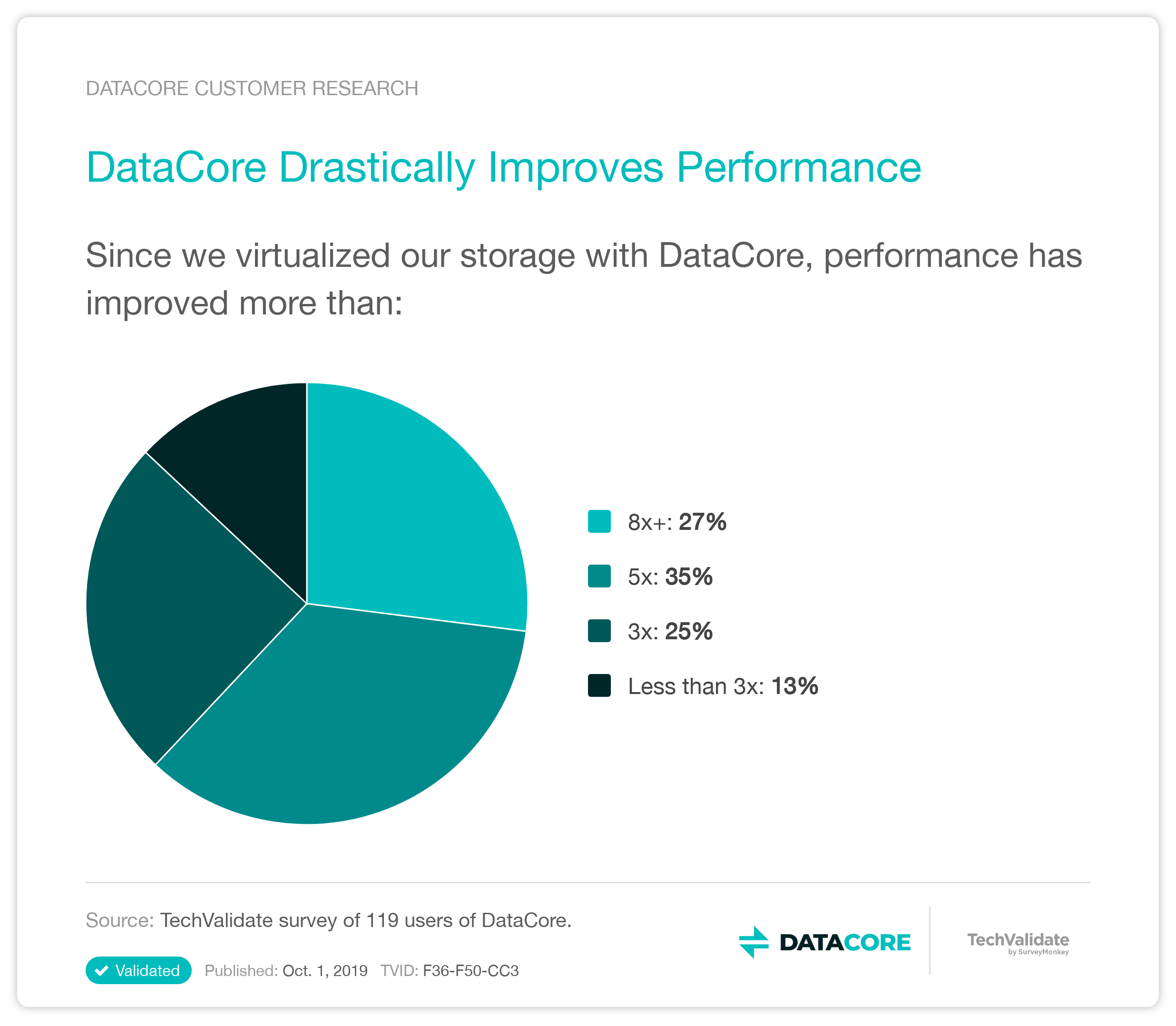 Get Started with SANsymphony, Software-Defined Block Storage