Most vendors of hyperconverged infrastructure (HCI) advocate for discarding all traces of existing SANs, as if ridding the world of some dark evil.
From where they stand, it's easy to overlook the costly and time consuming efforts necessary to migrate data and processes from a 3-tier SAN to HCI clusters, especially in larger data centers.  Not to mention the wholesale change in operational mindset.
Yet, those of you tasked with the transition surely see it differently.
Gaining Full Benefits with Existing SANs
First, there are major economic implications. The existing storage arrays are already paid for and likely have several good years left in them – to throw them out is not financially responsible, nor practical.
Moving those volumes of data to their new homes and remapping applications to the new storage locations can be error prone and nerve racking, especially without the luxury of extended planned maintenance windows. If you thought doing a hardware refresh was hard, imagine the pressure you'll feel moving to an unfamiliar architecture.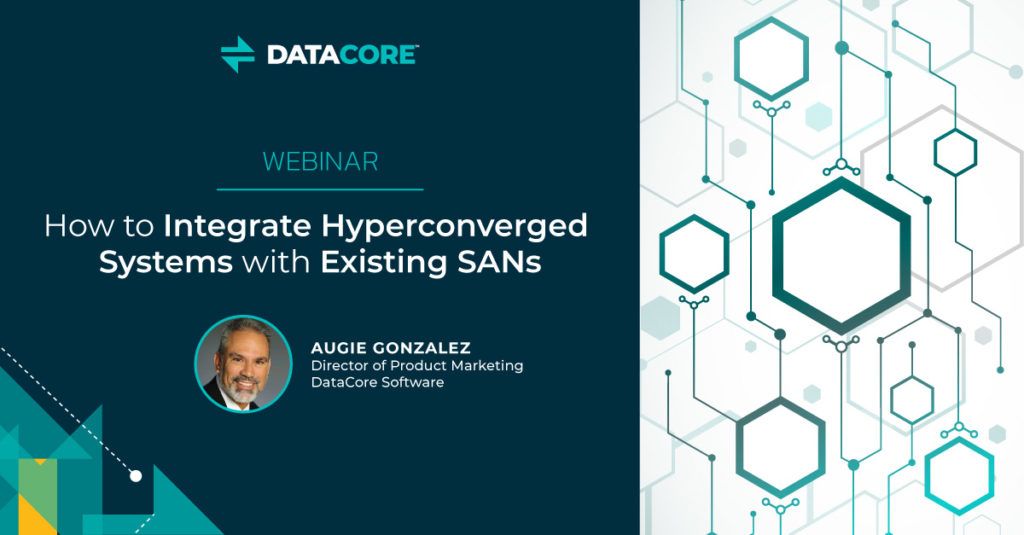 Custody for storage management duties may shift as well – adding to the already stressful situation.
It need not be so gloomy, DataCore and our authorized partners have been helping customers gracefully transition from 3-tier SANs to HCI clusters even before the HCI term was coined.
With no hardware bias influencing the cutover, it's in our mutual interest to leverage existing storage assets so you can reduce costs and complexity throughout the migration, and only retire equipment when it makes financial sense for you.
---
To learn more, join our webinar, How to integrate your hyperconverged systems with existing SANs.