Overcome Purchase Delay Hurdles from Your IT Supply Chain
DataCore software-defined storage solutions help CIOs and IT teams to assess and evaluate data storage costs and usage trends and implement optimization strategies to make use of existing resources without being impacted by budget constraints and supply chain shortfall due market recession, viral pandemic or other external factors.
Pool all storage resources together and understand what data is stored in what devices – premium, mid-range, commodity and cloud
Keep hot data on premium devices and automatically move warm and cold data to lower-cost storage
Leverage object storage and elastic cloud as cheaper alternatives to store infrequently accessed or archival data
Employ data deduplication and compression techniques to save storage capacity
Shift from CAPEX to OPEX and Lower TCO
By allowing you to delay the purchase of storage equipment, DataCore helps your lower your CAPEX costs. By efficiently optimizing, managing and deriving the most out of existing resources to meet business demand move to an OPEX model and balance your budgets.
Forecast when you will run out of capacity based on current data storage usage trends
Consolidate storage resources and automatically move data to appropriate storage based on business requirements
Balance load and capacity across your storage fabric and avoid creating silos that get full quickly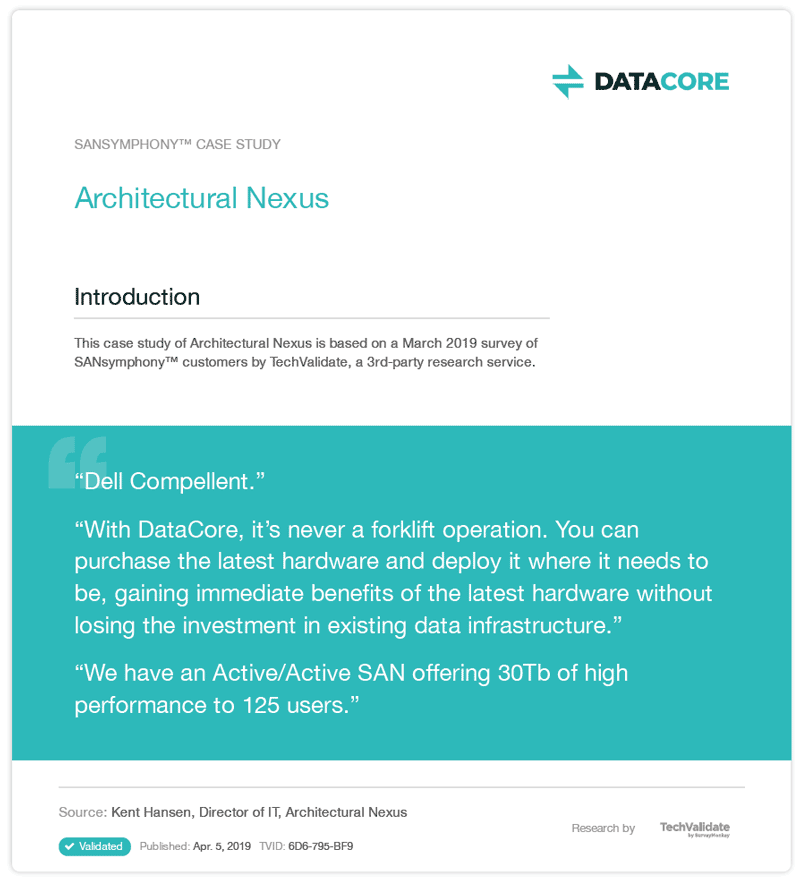 "With DataCore, it's never a forklift operation. You can purchase the latest hardware and deploy it where it needs to be, gaining immediate benefits of the latest hardware without losing the investment in existing data infrastructure."
Architectural Nexus
Flexibility and Choice in the Infrastructure Stack
DataCore's software will run on any standard x86 hardware and virtualization software, which gives enterprise IT teams the flexibility to pick the hardware, technologies and platforms to meet their needs and leverage existing IT investments when possible.
Companies don't need to "rip and replace" to realize the benefits of DataCore's capabilities
From hardware to hypervisor, DataCore provides you the most options and offers multiple deployment architectures
Enjoy the freedom to choose the right storage device for each application or project
Free Your Business from Lock-in
Whether it is hyperconverged infrastructure or software-defined storage, DataCore's services are hardware-agnostic, providing a unified storage layer for applications and management across different technologies and infrastructure vendors, easing administrative burdens.
DataCore's software works with existing infrastructure, which extends the useful life of the equipment
Better utilization of current infrastructure can reduce data storage costs and give you more control on when to make your hardware investments
New technologies that work with standard x86 hardware can be easily integrated – from AFAs to NVMe –simplifying the process of assigning the right storage tier to each application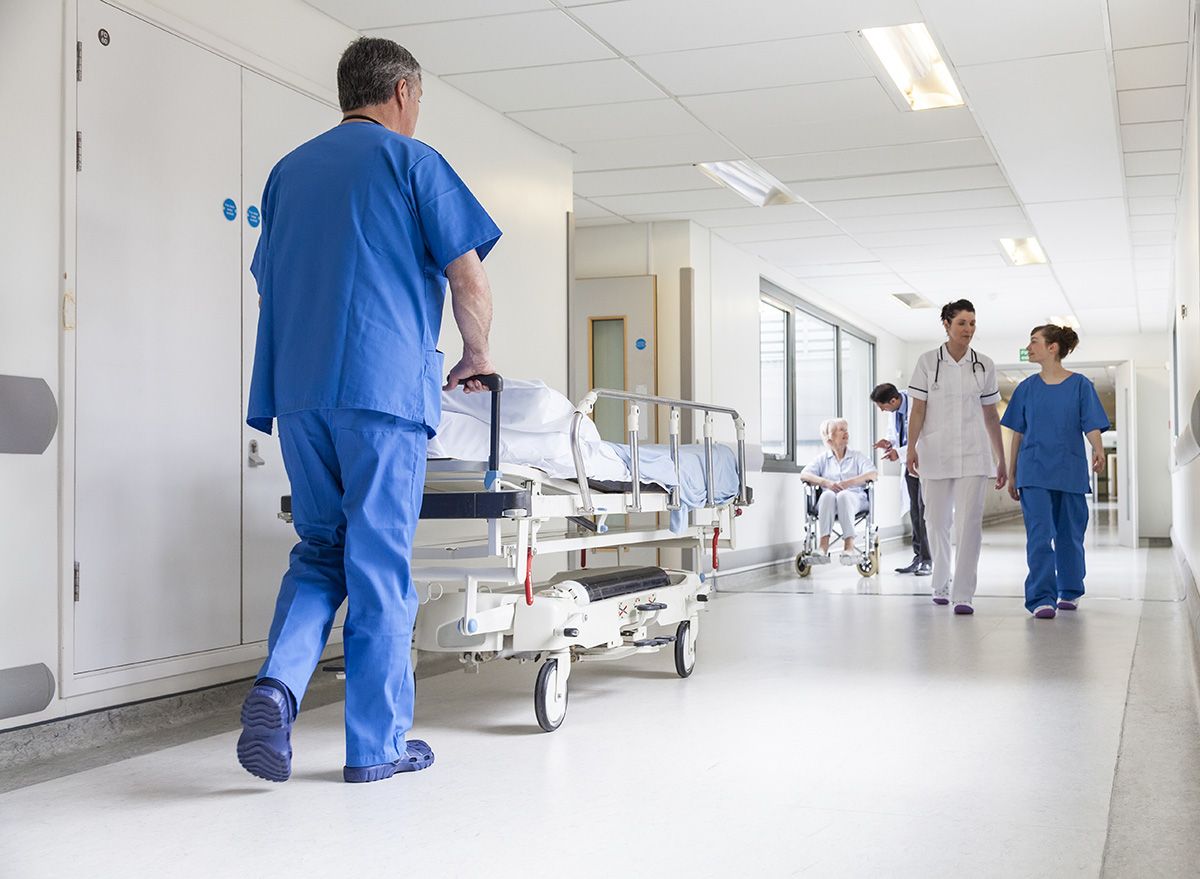 Case Study: Hanover Hospital
Hanover Hospital, based in Hanover, Pennsylvania, is an independent, not-for-profit community hospital, managing 6,000 patient visits, 190,000 outpatient visits, with 600,000 lab tests and 90,000 imaging scans.
The IT team at Hanover needed a solution with the ability to quickly scale, keeping applications available far more efficiently than they had been able to do so in the past.
With DataCore, Hanover Hospital has drastically reduced the time spent on routine storage tasks and has reduced storage costs—all while increasing capacity utilization and the performance of its applications. What's more, high-availability storage at Hanover has significantly reduced the time it takes to provision storage and systems.
Full Case Study
Get started with the cornerstone of the next-generation, software-defined data center
Related IT Cost Reduction Resources