If you are or would like to become a service provider offering any IT technology as a service, be it infrastructure (IaaS), storage (STaaS), software (SaaS), desktop (DaaS), disaster recovery (DRaaS), platform (PaaS), backup (BaaS) etc., then this blog is for you. Learn how partnering with DataCore and adding Software-Defined Storage to your hosted infrastructure can help you improve the quality of your service and enhance customer satisfaction.
At DataCore, we see many small to mid-sized organizations procuring IT services from service providers for various IT requirements. This is not a new trend; it comes as an extension of the growing service adoption by large enterprises and other institutions. With no CAPEX requirements and onsite management overheads, organizations are shifting towards offering IT services on a hosted, pay-per-use model. Having SLA contracts to ensure technical aspects like uptime, performance, and quality of service, these as-a-service models (anything-as-a-service is shortly referred to as XaaS) are widely adopted across industries and geographies. With the ability to scale consumption up or down on-demand, XaaS allows extensive scalability for organizations to meet their goals, while keeping costs under control.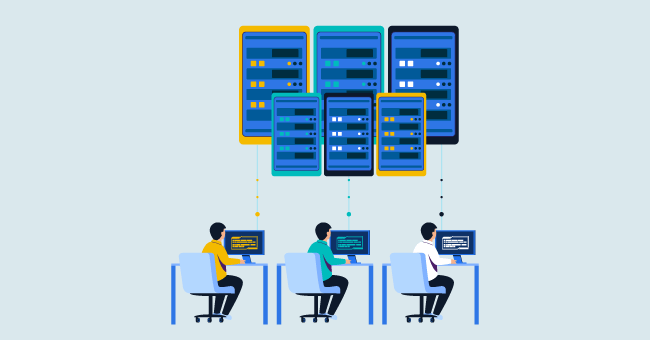 Regardless of what hosted service you provide, you need to build a scalable and resilient infrastructure to serve your customers; and data storage is at the heart of it. When your hosting infrastructure is storing customer data, it is all the more important to ensure high availability, security, and fast access to data. Additionally, to manage the rapidly spiraling data growth (which is a good thing since your business is growing and customers are buying more services from you), you need to be able to efficiently optimize resources and save your budget from frequent capacity expansion.
This is where the technology of software-defined storage, along with an exclusive licensing model tailored to the business model of service providers, comes to your rescue.
Address Key IT Challenges with Software-Defined Storage
Software-Defined Storage (SDS) solutions help service providers to operate a cost-efficient and performant storage infrastructure which not only simplifies provisioning and management of your XaaS services, but also improves SLAs through a myriad of rich vendor-agnostic data services.
If you are a cloud service provider (CSP) partner with DataCore to see the following benefits for your organization right away:
Keep costs low while expanding to meet resource demand
Improve or expand SLAs (uptime, availability, performance, QoS) when encountering hardware failures, outages, and other disruptions
Reduce IT effort required for data storage management so your IT staff can focus more on customer service
Operate a truly multi-tenant storage architecture that supports resource segregation and distributed access to different end-customers
Avoid hardware supplier lock-ins and the brunt of rising equipment and support costs and supply chain delays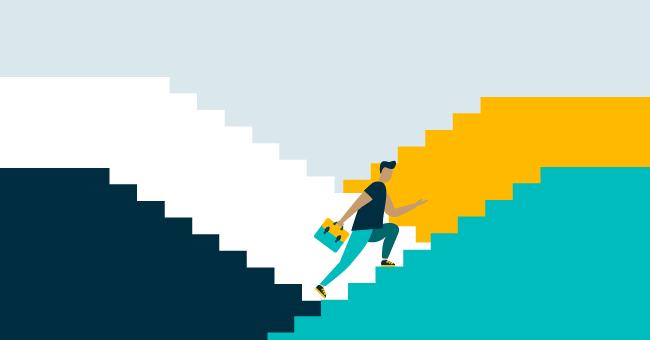 How DataCore Software-Defined Storage Can Help CSPs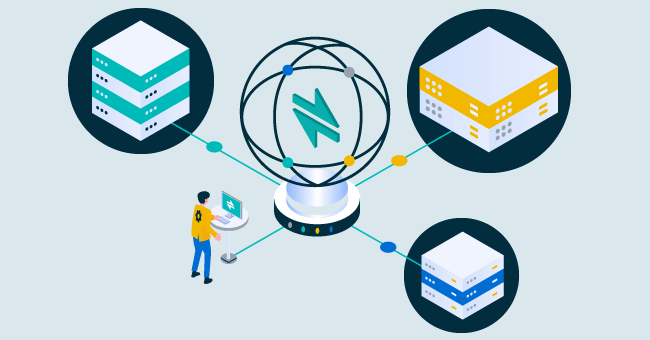 Let us look at two SDS solutions that DataCore offers to service providers for block storage and object storage environments.
CSPs can integrate these SDS solutions as part of their cloud services across on-premises, hosted private clouds, co-location facilities, and public clouds used to provide any XaaS offering. By becoming a DataCore-powered service provider, you can improve the quality of service and your customers' user experience with enterprise-class data storage management capabilities. With a dedicated consumption-based purchasing model, you can have the best price/TB/month pricing and ensure that your spend is aligned as your business evolves.
SANsymphony is a software-defined storage solution for block-based SAN and HCI environments that enables virtualization of storage across diverse hardware types and storage technologies, allowing you to add/remove resources without disruption while ensuring quality of service. You can centrally manage capacity provisioning and automate the execution of uniform data services across multi-vendor devices. If you are storing your customers' mission-critical data (from databases and tier 1 applications) on SAN and hyperconverged storage, then use SANsymphony to radically improve the availability, performance, and reliability of your infrastructure and, as a result, the data experience for your customers. Maximize the return from your existing and new investment in storage infrastructure.
DataCore Swarm is a software-defined object storage platform that is used to store and protect massive amounts of unstructured data. With Swarm you can provide a massively scalable pool of storage on any mix of economical standard x86 hardware. S3 support, built-in multi-tenancy, and a UI for administrators and end users enable you to easily deploy robust storage-as-a-service (STaaS) or infrastructure-as-a-service (IaaS) for all of your customers' secondary data, backup target, or archival needs.
Watch this on-demand webinar on The Role of Object Storage in As-a-Service and Cloud Offerings to understand more about various as-a-service offerings and how object storage delivered as a service can help meet your business objectives.
DataCore's Exclusive Licensing Model for Service Providers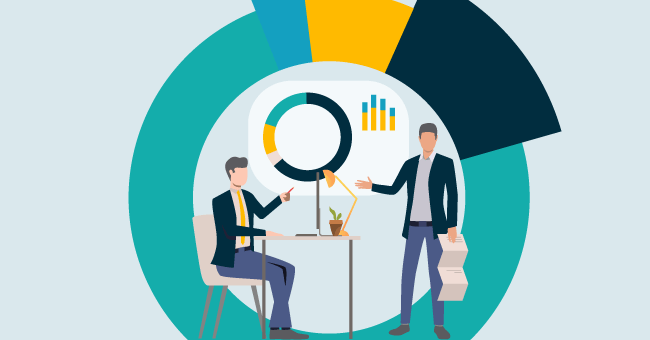 Let's take a closer look at how DataCore's licensing model provides a cost advantage to service providers.
Instead of incurring the upfront cost of a perpetual licensing model or subscribing to a committed quantity, DataCore offers a metered consumption-based licensing model which is based on your actual capacity usage per month. When your business grows and your customers consume more storage capacity, your DataCore licensing will expand accordingly. And should there be times when your customers' storage consumption decreases, your DataCore licensing fees will reduce accordingly*. This adaptability to actual capacity consumption (and NOT what was allocated or reserved), paired with a very attractive price/TB/month (which includes 24×7 support and other services), makes it a pay-as-you-grow licensing structure optimized for service providers.
The integrated intelligence in DataCore SDS products meters the average capacity (in TB) usage over a month. Instead of billing by the peak value of the month, DataCore considers the average capacity consumption while also factoring in standard deviation. The example below shows capacity usage over a month where the peak is at 750 TB. Because only the average consumption and standard deviation are considered, the charged-for capacity, in this example, comes down to 670 TB, which is significantly lower than the peak value. There is no upfront license investment or subscription commitment.
Transparent metered licensing model based on average capacity usage and standard deviation
Notable gains for service providers:
Affordable licensing with exclusive and attractive service provider price list
Only pay for what you use: Lower consumption, lower costs
Unlimited scalability to start small and grow without constraints
Offer SLAs that matter to your business and expand your SLAs to offer additional services to customers
*Note: The CSP program is designed with flexible capacity-based licensing and competitive pricing for service providers and starts with minimum capacity licensing tiers for both SANsymphony and Swarm. Contact DataCore to get access to the full service provider price list and view all the licensing tiers and corresponding pricing.
Become a DataCore CSP Partner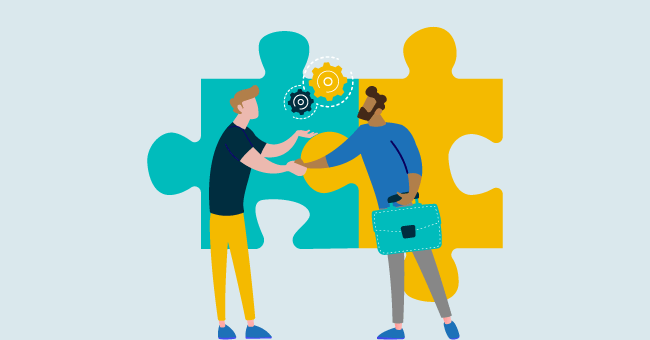 To cater to the evolving requirements from your customers, you need flexibility and control in resource provisioning, procurement, SLAs, pricing, and implementation timeframes. As a DataCore-powered CSP, you can enhance your customers' data experience by achieving greater data availability, accessibility, and security. All of that, with a fair consumption-based purchasing model (price/TB/month) that aligns as your business shifts.
To summarize, here are some integral reasons why CSPs partner with DataCore to enhance their IT services:
Reduce IT costs with a dedicated service provider licensing model that adapts to your business
Increase your revenue by offering value-added data services to your customers
Optimize business outcomes through smart resource utilization and increased storage efficiency
Improve SLAs with uniform high-end capabilities of SDS across multi-vendor hardware
Join our exclusive network of CSPs and leverage our competitive pay-per-use subscription pricing and flexible licensing models that allow scaling up and down based on capacity consumption.
Contact DataCore today and learn more about our special programs for service providers.
Helpful Resources