Technology is bound to evolve. With software that simplifies management and improves IT services, the status quo changes. What was manual can now be automated, what was bound to dedicated IT resources can be easily migrated, and what forced a single vendor strategy will now be a best buy. In the long lineage of technology innovation, the introduction of software-defined infrastructure in enterprise IT has revolutionized the way IT infrastructures are designed and managed.
Especially for the storage fabric, the software-defined technology has broken new ground in allowing extreme flexibility and agility that never existed before. By abstracting the data services from the storage hardware, IT teams gain unprecedented control for storing, protecting, and accessing data beyond the hardware-bound rigidity of silos and lock-ins.
In this blog, we will understand why the technology of software-defined storage (SDS) matters to the CIO and CTO. Both are executive roles that determine the path of technology adoption in an organization in alignment with business needs and revenue objectives.
Get the Most Out of Your Current Storage Investments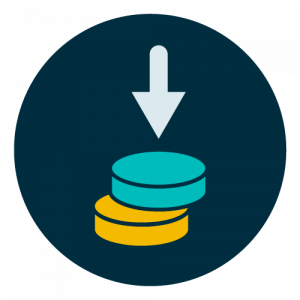 Many cash-strapped organizations do not have the luxury of expenditure and every penny spent needs to yield maximum return. SDS allows you to take advantage of your existing datacenter investments and maximize their value before throwing more hardware at your problems. The end result: reduced storage costs.
An SDS solution, when implemented in your datacenter, will pool disaggregated storage resources from different makes and models of storage gear. In addition to various high-end data services for your storage resources, this allows your team to manage capacity provisioning from a central location. SDS lets you exploit every last GB of storage available in your current devices by balancing load and optimizing capacity uniformly before falling short of free space on your premium storage equipment and rushing ahead on the impulse to scale out. Don't let storage expenses break the bank.
Integrate New Technologies Non-disruptively
When you expand your datacenter, refresh your storage gear or leverage new types of storage, there's always the possibility that business operations can be disrupted and application availability impacted.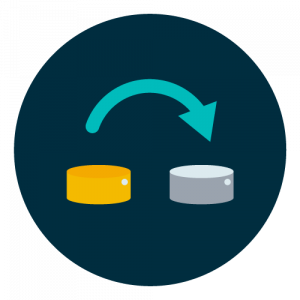 An SDS solution in your data path – between the application and the physical storage –eliminates the dependency between an application and its physically connected storage hardware. Your IT staff can use SDS to migrate data between storage devices seamlessly without the application realizing where it is storing its data (logical connections replacing physical connections); your apps won't need to know what's happening under the hood. And with no disruption to business continuity, you can integrate new technologies into your infrastructure or even rebuild it. Disrupt without disruption.
Hold the Reins on Your Next Hardware Purchase Negotiation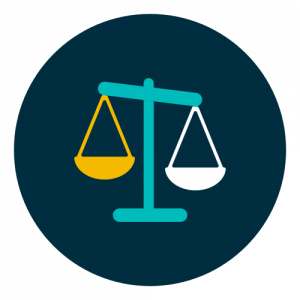 Organizations often end up shelling out more money for their storage hardware than what they actually need to for a couple reasons. First, they may be required to continue to use the data services offered by a certain vendor and are forced to buy from them. Or, they have not been able to find a cost-effective choice that can seamlessly work with their current hardware. Given the level of comfort with the existing infrastructure, they tend to buy from the same provider repeatedly. This is not necessarily a bad thing. But when there are attractively priced alternatives, they should be able to consider them and/or negotiate with their vendor to get a better deal.
Because SDS solutions virtualize the storage layer, you get the ultimate flexibility to add any storage to your infrastructure. Empowered with the freedom of choice to select the storage device (make, model, manufacturer) you need, you can gain a negotiating clout with your hardware suppliers to get a better deal on pricing. Your datacenter, your choice of hardware.
Automate. Automate. Automate.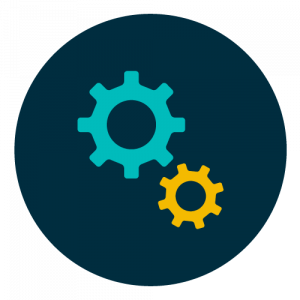 Cutting down on manual storage tasks such as inspecting every device for capacity usage and availability, migrating data over from premium to secondary storage, replicating data manually from one site to another, etc. will save your IT staff significant time and effort. SDS solutions offer built-in capabilities to automate many tasks, including storage pooling, data placement on storage systems (including the cloud) based on business objectives, load balancing, synchronous mirroring, asynchronous replication, snapshots, deduplication, compression, and more. Let your IT staff focus on their core areas of expertise rather than having to spend time on manual and repetitive storage-related tasks. From a CIO's perspective, this significantly improves IT operational efficiency.
Gain the Foresight to Future-proof Your Datacenter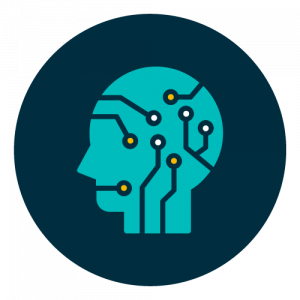 As a decision-maker, you need to able to plan and prepare your IT infrastructure for future growth or changing business needs. Your fastest storage may run out of capacity or be bottlenecked by increasing workload. With AI-driven analytics and insights, SDS enables IT teams to understand I/O trends and storage usage patterns to predict when your devices will run out of capacity. This allows you to be proactive and prepare for scaling up or scaling out as required by the business and also pre-emptively solve problems that may impact storage performance. Increase your readiness for tomorrow, today.
Transform Your IT Infrastructure into a Business Enabler
Being a CIO or a CTO puts you in a strategic position to shape the direction for your organization to adopt the right technology and processes that propel the business on a growth trajectory. For years, software-defined storage solutions have been a cornerstone driving the success of key IT initiatives such as digital transformation, datacenter modernization, hybrid cloud, hyperconvergence, big data, web scale IT, and so on. With SDS, you can transform your IT infrastructure into an autonomous and intelligent business enabler with the potential to impact both the top line and bottom line of your company.
Why Choose DataCore Software-Defined Storage
As you are looking to adopt SDS for your IT environment, you need to understand that not all SDS solutions are the same. Some storage manufacturers offer solutions that are bound only to their hardware, offering no flexibility to integrate gear from other suppliers. Then there are other SDS variants that necessitate a cloud-only commitment which might not be a possibility for you today. And there are limitations of supported storage protocols and deployment options in some SDS tools that may not go all the way to support your heterogeneous and hybrid infrastructure.
DataCore offers software-defined storage solutions that are truly unique in the market, delivering complete flexibility, scalability and dexterity to build your storage infrastructure the way you like – any storage device from any vendor, any model or any access protocol. You are empowered to choose what storage to use for what business requirements while maximizing the value of your current hardware investments and deferring new ones prudently. Leverage built-in machine learning to automatically place data on storage devices based on business requirements (data access frequency, type of data, age, compliance, and more).
In addition to this, DataCore allows you to non-disruptively migrate data between unlike storage hardware and refresh/change storage gear without any downtime or negative performance impact on the application. Modernize your datacenter the way you want with the power of DataCore SDS.
Explore DataCore software-defined storage solutions for block storage and file storage, and object storage.
Helpful Resources