Traditional data centers struggle to keep up with the fast-changing digital world. Constantly evolving business requirements demand timely IT transformations: new application frameworks must be adopted; IT processes and standards should be updated; new technologies need to be integrated and IT personnel has to upgrade skillsets according to changing environments. It is imperative that the data center infrastructure also gets modernized.
While the IT infrastructure can often be seen as interchangeable and disposable, your data isn't so! Therefore, your data needs special care where it is most vulnerable – at the point where it is stored. This makes storage a crucial element of the data center especially when it comes to modernization. Today's high-performance, low-latency applications demand storage infrastructure that is highly agile, flexible to withstand changing requirements, scalable to meet data growth, and secure to protect data and ensure continuous operations.
Challenges with Traditional Storage Infrastructure (SAN and HCI)
Siloed and distributed storage infrastructure leads to management complexity
Lack of centralized resource allocation and data services
Compatibility issues between different hardware
Integration challenges with modern approaches such as the cloud, containers, etc.
Cumbersome to integrate new storage technologies into disparate storage systems
Difficulty in ensuring operational continuity and steadily fast data access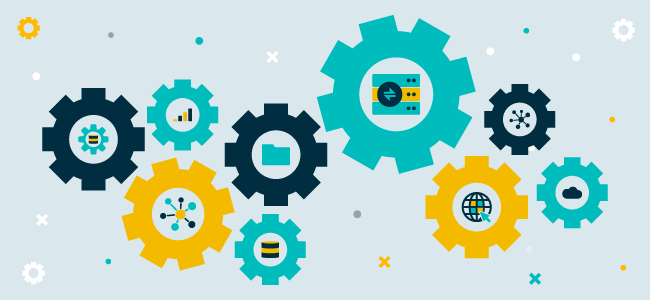 Data Center Modernization May Look Daunting, But It Doesn't Have to Be!
As with any change, fear and uncertainty are to be expected. It's not unreasonable to have a fair share of these as you go about any storage modernization undertaking.
Take the example of swapping out your old and slow SAN array with a high-end flash array from a different hardware supplier. Or, integrating custom HCI nodes to power up some applications in your branch office. What about integrating new NVMe drives into your existing storage rack?
In such cases, you typically encounter painful data migrations involving scheduled downtime, complex and laborious procedures, having to work during off-hours to execute the migration, risk of losing data and the uncertainty of the result. Nearly every data center modernization project involves data migrations; and many require clunky forklift upgrades. Dealing with the downtime during the change/upgrade/integration and then addressing the incompatibility between different vendor devices can be grueling. And, if there is any data loss or disruption during the migration process, it will further add to your business continuity woes.
When a modernization initiative is planned well in advance and executed with the help of proper tools, the results can be rewarding. This is where the technology of Software-Defined Storage (SDS) shines. SDS smartly abstracts all data services from the storage hardware. Virtualizing the storage resources allows complete flexibility in how different storage media are managed from a single layer. From resource pooling and capacity allocation to thin provisioning, you can manage and balance resources efficiently for better utilization, performance, and cost benefits. Storage silos are broken; and the applications are mapped to the SDS layer delivering centralized visibility and control. Moreover, this helps data become portable during business operations without impacting data protection and access. In the service provider language, this is dubbed full data flexibility without violating any service level agreement (SLA).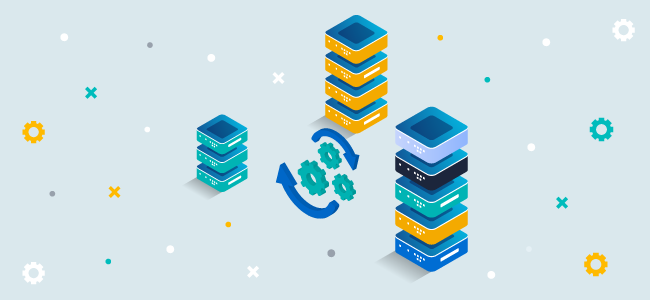 When it is time to upgrade/refresh an old storage device, you can do so by adding the new storage hardware to the storage pool and smoothly decommissioning the old one without any impact to the applications/users accessing data.
When you are performing data migrations between unlike storage equipment, you can rest assured there won't be a herculean effort needed. The SDS layer will seamlessly migrate data between the devices without any mishaps.
When you are trying to integrate new technologies into your storage stack, you can do that easily without negatively impacting the applications. The business will benefit from the new technology integrated without any setbacks during implementation. SDS leverages cloud gateways and CSI plug-ins to enable management of cloud storage and storage resources provisioned to containers.
When you want to change your storage deployments according to your business needs – say you want to change some traditional storage arrays into an HCI cluster, or vice versa, you can easily achieve this as the SDS layer will manage the change without the applications ever having to know what is changing under the hood.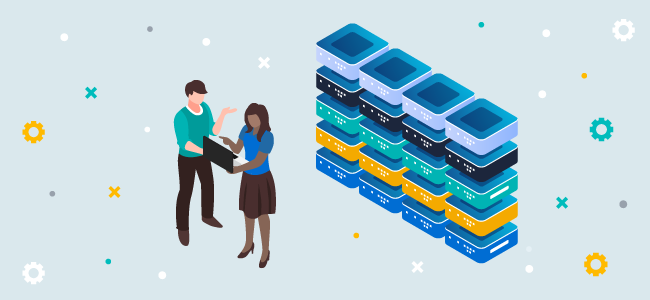 Software-defined technologies are table stakes for data center modernization. Organizations are increasingly adopting SDS capabilities to future-proof their infrastructure. The automated data services enabled by SDS allows for consistent and uniform data services across diverse storage media.
"A Gartner study found that by 2023, the programmatic capabilities of software-defined infrastructure will be considered a requirement for 85 % of the largest global enterprises."
Because SDS is vendor-agnostic and enables hardware-independence, you can leverage this flexibility as a negotiating advantage when procuring new hardware from suppliers. Get better deals on hardware as you drive modernization projects.
DataCore: An Enabler for Your Modernization Initiative
Learn how DataCore SANsymphony, a time-tested software-defined storage with two decades of customer adoption, can help you successfully modernize your data center while keeping costs under control. You can automate data services (data tiering, replication, snapshots, etc.) across diverse storage systems and simplify storage administration.
Contact DataCore today and get one of our Solution Architects to provide you a personalized demo of our SDS solution.
Helpful Resources