Understanding the importance of software-defined storage in diverse IT environments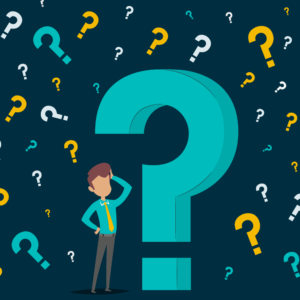 Storage diversity is imperative to IT modernization efforts. SAN, NAS and DAS; Fibre Channel and iSCSI; HDD and SSD; SAS, SATA and NVMe; block, file and object storage; hyperconverged infrastructure; public, private and hybrid cloud; etc. …you get the idea. There's a vast array of options in terms of storage type, access method, switching technology, memory, performance, cost, and deployment to build bespoke IT environments to solve today's most pressing data storage challenges and put your organization on the path to modernization, but there's one particular caveat.
How do you get the freedom to choose the solution that works best for your budget and provides the flexibility to easily integrate your choices with existing and future technologies?
And further, how do you support and manage all these modern storage technologies consistently, independent of vendor or architecture, while gaining greater visibility and control over your entire environment?
For starters, we need to get back to basics. Let's call them the data storage facts of life. This list isn't comprehensive, but these are the big ones, and the faster you accept them, the faster you'll be able to embrace (and celebrate) storage diversity.
Fact of Life 1 – Can't stop, won't stop.
The first fact of life is that data just don't stop. Or, as others have put it, "data is eating the world". And now, it's becoming increasingly important to understand that it's not just data, but specific types of data that are hungry for more storage capacity.
For example, in 1986 over 99% of all storage capacity was analog, but by 2007 94% was consumed by digital. We're seeing a similar shift across the IT industry as the storage landscape continues to rapidly evolve. It's not simply that businesses are struggling to keep up with unprecedented data growth, it's the type of data that's creating new challenges to overcome. According to IDC, over 80% of worldwide data will be unstructured data by 2025.
"Unstructured data continues to be the primary driver of data growth. Organizations adopting digital transformation (DX) are employing new applications, business models, and innovation," says Amita Potnis, research director, File- and Object-Based Storage Solutions at IDC. "Organizations across industries are adopting file- and object-based storage technologies (on-premises and the public cloud) to address specific data growth, analytics, regulatory retention, and data protection requirements."
In addition to the rising demand for solutions that help IT store, access and collaborate on their file and object data consistently and efficiently, organizations are allotting significant amounts of their storage budget for software-defined storage, flash technology, public cloud and hyperconverged infrastructure.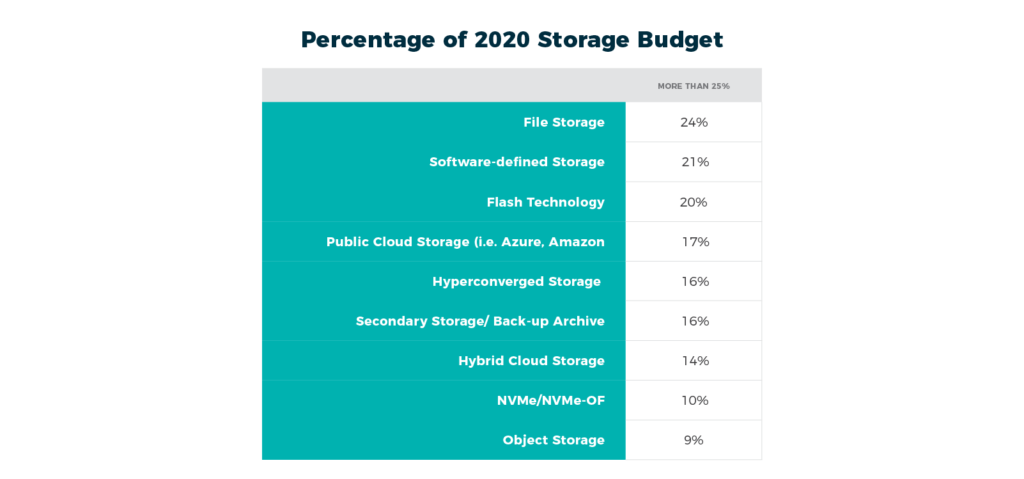 Fact of Life 2 – Gimme more!
Businesses are always going to have a need for greater speed, agility, and efficiency. These requirements are what push demand for IT infrastructure modernization initiatives that can lower costs while providing new levels of performance, scale, quality, and operational efficiency.
While year after year the overarching purchase drivers for storage infrastructure remain virtually the same (improve performance, minimize disruptions; high availability, business continuity and disaster recovery, and enable capacity expansion/refresh without disruption), integrating and optimizing new infrastructure technologies while managing existing investments is a perpetual burden, according to ESG.
"Organizations, therefore, have two choices: either increase their personnel and budgets enough to survive the evolution with just traditional tools, or redirect those people and budgets toward maximizing flexibility, including abstracting from their applications any technology changes that they make to the infrastructure. Choosing that second option means IT can also choose the high-availability and disaster recovery architectures they want, the vendors they want, and the best storage according to price/performance … without the costs, complexity, and effort associated with data migrations."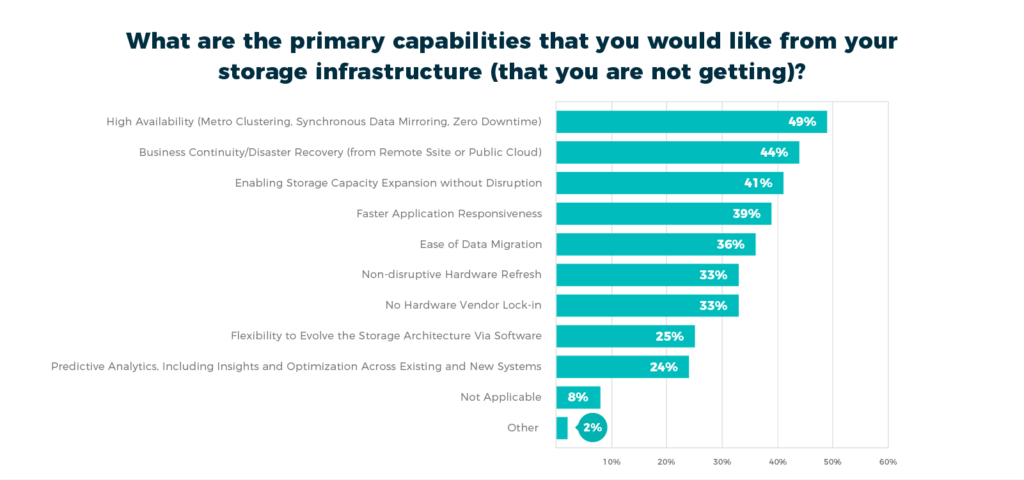 As IT architects and decision-makers look for ways to effectively address these challenges, software-defined storage is increasingly being recognized as a viable solution for both the short and long term.
Fact of Life 3 – Storage diversity reigns.
A recent DataCore survey found 73% of organizations have more than one data center and 81% have more than one storage vendor, with over half reporting they had three or more. Couple that with the preponderance of siloed datacenter and IT operations testify that the complexity conundrum hasn't been cracked.
Most organizations have trudged on under this yoke and just continue to throw more expensive hardware at the problem. So, let's face it, hybrid storage infrastructure is a fact of life —and the problems that come with this type of diversity are numerous, but they don't have to be crippling.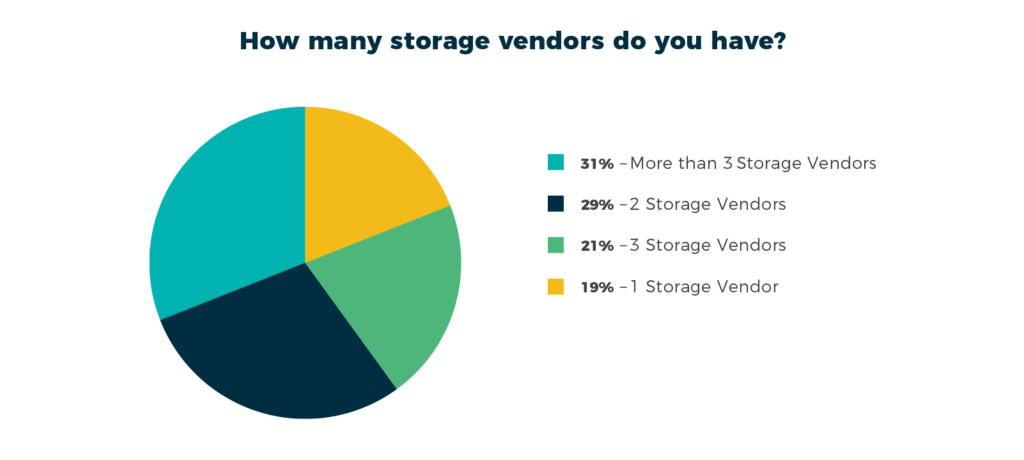 Fact of Life 4 – The future is software-defined.
As businesses grow tired of the outdated hardware-confined model, they are increasingly looking to find ways to get more out of their existing storage resources, fueling an industry-wide shift toward software-defined infrastructure (SDI) for responsive and uninterrupted data access. For many years, the majority of the industry was in a hardware-centric mindset—leaving users skeptical about the true promise of SDI and software-defined storage (SDS).
But the reality is, variations of SDS (yes, their capabilities and applicability vary widely) are now a standard technology in modern IT departments. Now that users, and also CIOs & CTOs, are realizing the performance, availability, efficiency, and financial benefits of SDS, it has become a mainstream  technology- a claim backed by a recent survey which found that 64% of respondents fell within the range of "strongly considering" to "standardizing" on software-defined storage.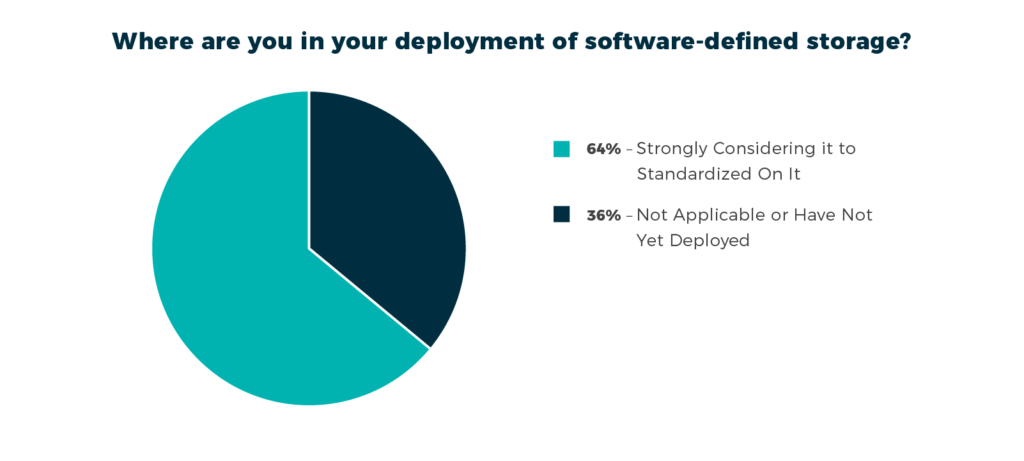 Fact of Life 5 – Things change.
The unprecedented number of environmental and man-made disruptions wreaking havoc on the global economy strain supply chains and budgets, and force businesses to make tough decisions, both tactical and strategic. This turbulent climate is creating new, game-changing rules for how organizations store, protect and access their data. In this brave new world, storage diversity will endure, and as it should, because now more than ever, businesses want freedom and flexibility. Freedom from vendor, architecture, and hardware lock-in, and the flexibility to command and control different storage tiers with a common set of rich data services.
Software-defined storage solutions help IT teams to assess and evaluate capacity consumption and implement optimization strategies to make use of existing resources without being impacted by budget constraints and supply chain shortfalls.  And demand is only growing for proven, and trusted hardware-agnostic solutions with flexible deployment models.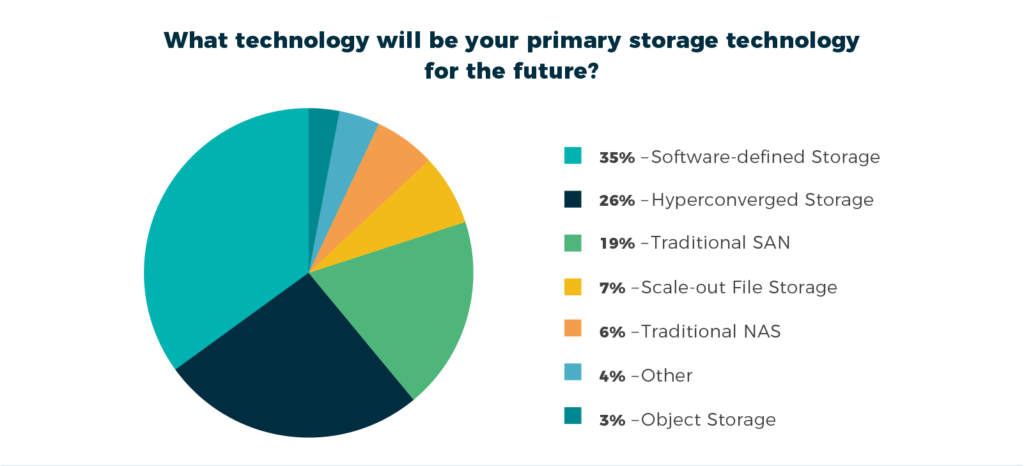 There's a smarter way to data storage.
In recent years, IT teams have exponentially expanded storage capacity, added expensive new storage arrays, and deployed a range of disparate point solutions to keep up with escalating demands. This has created a chaotic storage layer that continues to be the root of many IT challenges. And that's the bottom line, storage is storage…the value is in your data, not how you store it, or where you store it – it's how you access it, mobilize it, automate and optimize it that matters.
As such, these organizations that have not embraced their diverse environment, vis-à-vis software-defined storage, will continue to struggle to meet their availability, performance and flexibility needs. However, recent market insights indicate that a majority of companies are now exploring the power of pooling their storage systems under a single, unified, software-defined platform to balance capacity and load, and manage data placement across primary, secondary, and archive storage tiers, powered by automation, analytics and artificial intelligence.
It's time to celebrate your storage diversity. Not sure where to begin? Take a look at the 8th Annual Storage Market Survey for more on where the industry is headed and the purchase drivers behind SDS adoption.
Additional Resources